By Ashley
These are some photos of where I live right now, which is on my bed.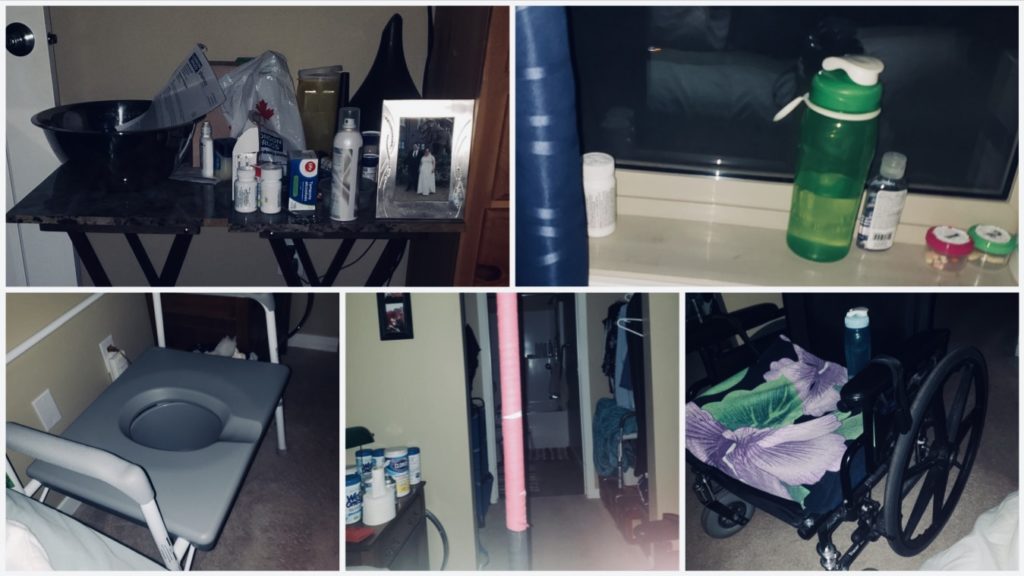 With my spasms and seizures, it's really not safe for me to be home alone, but I have to be. My husband works 12-hour days, including holidays; my parents are an hour away; and everyone else I know has a job.
It's incredible how many addictive drugs get thrown at me. Pain? Here's Morphine. Spasms? Gabapentin and Clobazam (which I can't take together due to drug interactions). Most of these just make me tired.
Spasms in my sleep have fucked up my shoulders. Good luck seeing a doctor these days. Saskatchewan emergency rooms are turning people away. It's never a good time to have cancer, but the pandemic has complicated things even further. Hats off to the people living through it; it's a rough go.
Two months later
After many medications, my medical team finally found one that can help me balance enough to walk a little bit. The waiting was worth it.
I am still waiting to get in to a rehabilitation program.
Special thanks to Stephen, Chris, and Ryan for all their support over the years and for shaving their heads this year! People like you make all this possible!