We are so excited to announce some new Localife leaders! Localife, is YACC's social event-based program and is run by volunteer leaders in eight cities across Canada.
Welcome to the team!
Toronto
Joseph (he/him) is a 31-year-old Black male with an athletic build and almost neck-length dreadlocks.
He was diagnosed with lung cancer in 2012 at 21 and underwent surgery to remove two-thirds of his right lung nine months later on October 31, 2012. He now remains cancer free.
He joins this program to help bring awareness to other young people struggling on their own and others unaware of YACC and its many benefits. He connected with YACC around 2013, and in addition to being a Localife leader, Joseph has participated in Retreat Yourself and a Survivor Conference, and is on the Insight team.
His journey through cancer drives his passion to remind other fighters and supporters that we are on a journey of infinite intelligence and to learn from one and another, keep believing, and striving towards happiness.
St. John's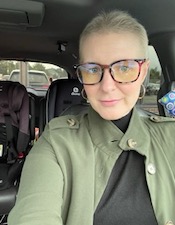 Stephanie (She/Her) is kind, inclusive, and witty.
Diagnosed in February 2022 with stage 2, triple negative breast cancer, she has completed 16 IV chemo treatments, underwent a double mastectomy, 16 rounds of radiation, and is now on a chemo pill for three months!
She says she has the most supportive family and friends, but feels it's of utmost importance to be a part of a community of people who "get it," who have lived it, and who are living it! She hopes she will find that community here!
Winnipeg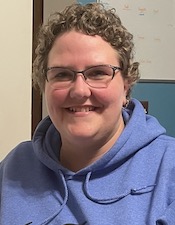 Kristen (She/Her) is kind, compassionate, and thoughtful.
She is a young adult cancer survivor, having been diagnosed with stage 3C ovarian cancer in December 2021. She underwent surgery to remove the massive ovarian tumors, resulting in a complete hysterectomy at the age of 34. She underwent six rounds of chemotherapy and is considered NED as of April 2022.
She connected with YACC through CancerCare Manitoba when it was suggested she join the local support group. Since then, she has participated in various Localife events, YACC Chats, and Primetown. Feeling connected to those who "just get it" is important to her, and that's why she volunteered to be a Localife leader!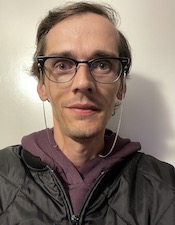 Tobiasz (He/Him) is endlessly creative, friendly, and has strong administrative skills and interest in different forms of media.
He is a young adult cancer advocate. Having been diagnosed in 2021 with salivary gland and thyroid cancer, he underwent a 15 hour surgery, a separate thyroidectomy, and a skin graft at the age of 35.
The day after getting out of the hospital, Tobiasz joined his first YACC event, which happened to be the first virtual Primetown. Since then, Tobiasz has attended Yakkity YACC on a consistent basis. He's also attended all of the virtual events.
Recently, Tobiasz attended a conference in Toronto that ignited his desire to be an effective advocate for a more equitable health system.
After learning about Localife Winnipeg, he's attended numerous in-person events and has left a lasting impression. He looks forward to providing the best Localife Winnipeg experience! Tobiasz is excited to get to know all of the wonderful young adult cancer family through all of the upcoming YACC events.