By Kristina Lenarczyk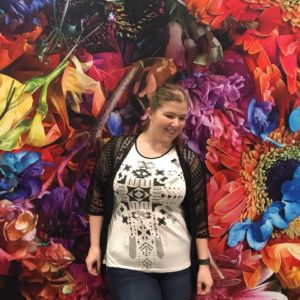 On November 16, the Insight team gathered for its last meeting of 2022. This was also the first meeting that I was able to experience as I take over the management of the program from Lesley, YACC's community engagement manager. This is not an easy seat to take as Lesley has put so much energy into this group and program, and I am so grateful for the opportunity to join these discussions and get to know these volunteers.
We started the conversation with a quick check in on how the group was feeling. I didn't participate, but if I had, I would have said "motivated" and "excited." Overall, there were lots of positive vibes in the room and some thoughts on the weather changing, but generally good vibes to kick off the meeting.
The majority of the conversation focused on the next research project being conducted by YACC, specifically around the themes or subjects that should be represented in the study. It was insightful for me to hear all of the different perspectives and experiences, which is exactly what this group is about. By talking about something like relationships, for example, and how they impact everyone in different ways, how there are different definitions of it, and types of relationships to explore, all the varying perspectives come together with the intention of enlightenment and supporting other members of the community, and it was amazing to witness.
The last part of the meeting was spent discussing the upcoming Survivor Conference! It was very exciting to share what we have been working on including the dates, theme, and platforms that we will be using. The consensus seemed to be positive and I'm excited for the details to continue to roll out over the next few weeks!
It was a great final meeting of 2022, ending on lots of excitement for things to come in 2023!