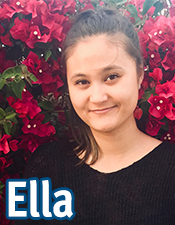 As the seasons change, so we are seeing some changes in our Localife leadership team. We would like to take a moment to thank Localife Calgary leader Ella for all her passion and commitment to the YACCer community.
Her co-leaders also wanted to send their best wishes:
"Wishing you well on your next adventure. Farewell and good luck."
– Blair and Courtney
Ella, we were so lucky to have you as a leader and we hope to work with you again in the future. Good luck in everything you choose to do; we know you will rock it!