Returning to work during or after a breast cancer diagnosis is an important step in an individual's treatment for some people. Understanding the experiences on the barriers and effects of cancer and the workplace is important in aiding in this step.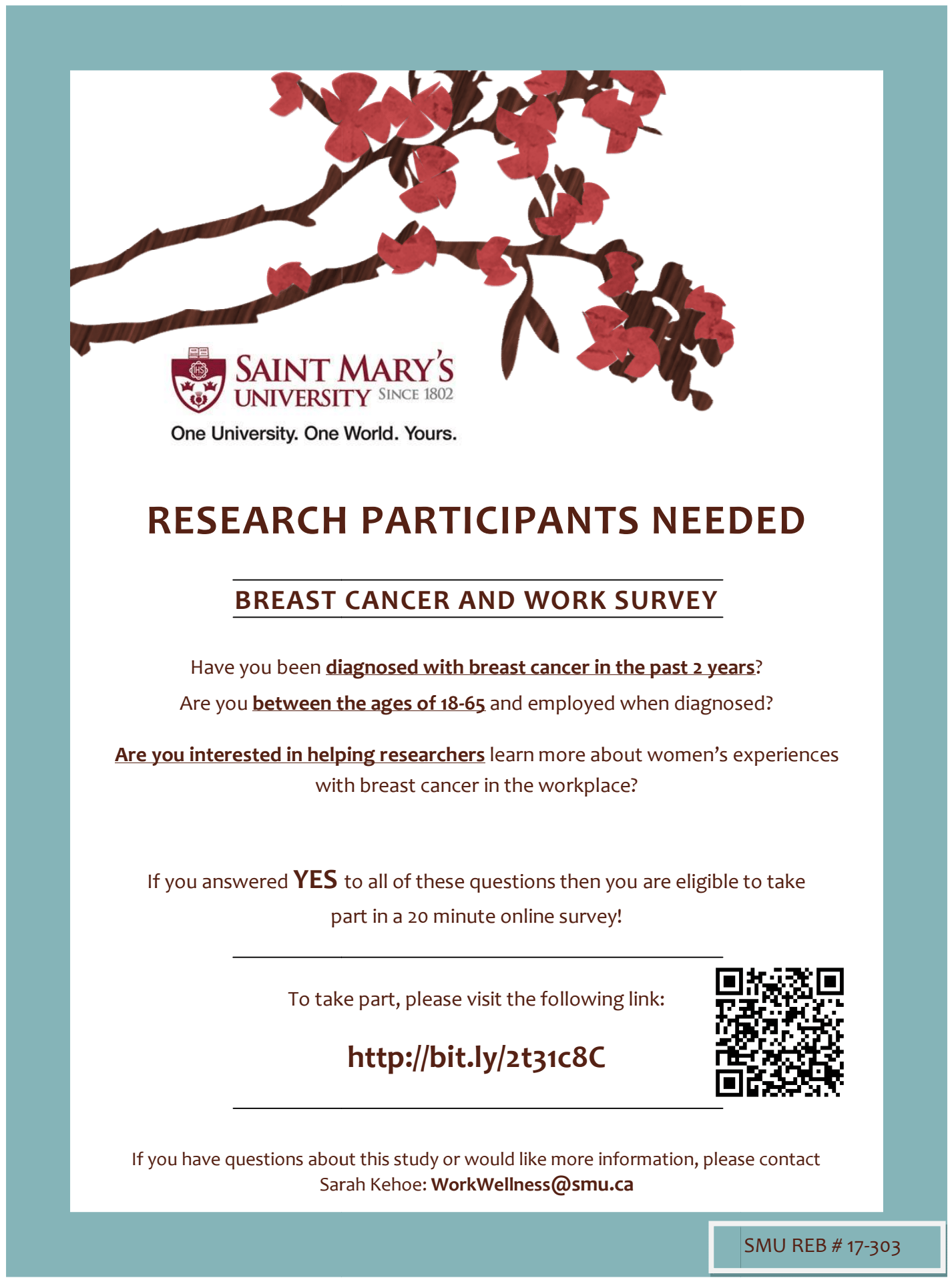 The Work Wellness Lab at Saint Mary's University (Halifax, NS) is conducting a survey on the work experiences of women who have been diagnosed with breast cancer. The study is aimed at all Canadian women 18 years of age and over diagnosed with breast cancer within the past two years and who were working at the time of diagnosis. The study is made up of five surveys, which will each take about 20 minutes to complete, over the course of a year. The surveys are self-administered online surveys about your breast cancer and work experience.
If you wish to participate in the survey, please click HERE.
If you have questions about this study or would like more information, please contact [email protected] or (902) 491-8628.