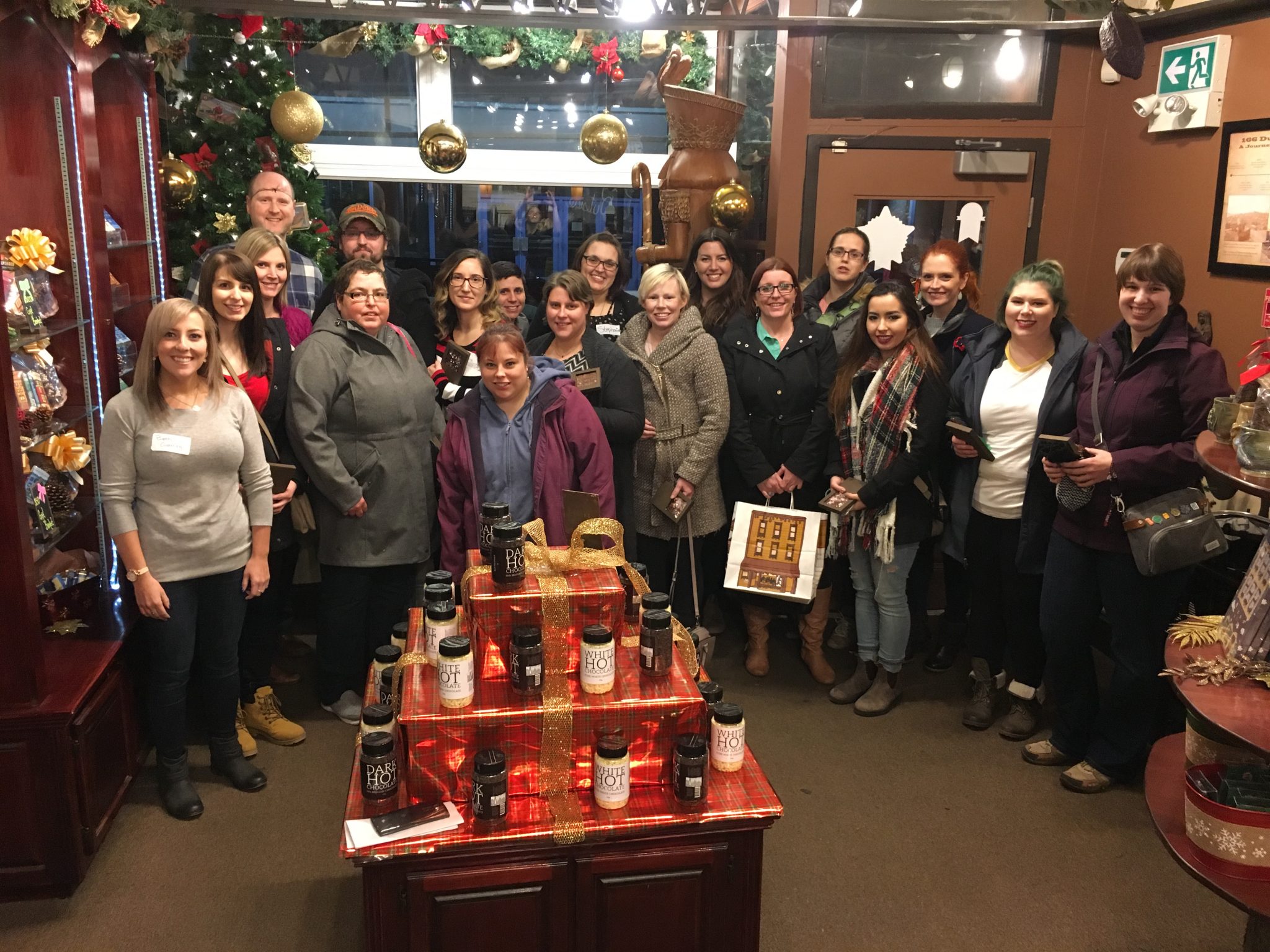 By Kathy Stock
Localife St. John's is one of six young adult cancer squads that meet regularly in select cities across Canada. I was honoured to help launch Localife here in St. John's, NL in 2015, alongside the beautiful Stacey Warder, fellow Hodgkin's Lymphoma survivor, who rocked her co-leadership role. Later, I got to lead alongside my incredible friend Jody Mason, who we lost to cancer this past summer. Jody cared about YACC in a way that motivated everyone around him to reach further and do more. He was my very good friend and I miss him dearly.
Learn more about Jody Mason's "Don't Waste The Happy" Fund
We've enjoyed an array of activities over the last two years with young adult cancer survivors from all across our beautiful province. From pottery painting to comedy shows, bowling to ax throwing, I have loved the opportunity to get to know so many amazing people.
This month, Localife St. John's embarked on a chocolate making adventure at The Newfoundland Chocolate Company. As you can imagine, the promise of quality, delicious chocolates brought with it record-breaking numbers for our Localife crew. Nineteen of us donned hairnets and aprons, and learned about the origins of chocolate, how to properly temper different percentages of cocoa, and how to make our very own chocolate bars. It was a delectable evening of new friendships and delicious treats.
This event was one of my favourites to date, and so it seems like as good a time as any to pass the leadership torch and allow someone else the honour of heading this awesome initiative.
I have greatly enjoyed the last two+ years of Localife leadership. Life and kids and work and school and volunteering are demanding much of my attention these days, so I entrust this precious crew into the hands of someone with fresh eyes and a passionate energy to see it grow and succeed.
I want to say a massive thank you to Geoff Eaton, Lesley Morrisey, and Karine Chalifour for extending the invitation to me to be a part of launching Localife in a city I love so much. I also want to thank the patrons of Localife St. John's for great memories and greater friendships. I'll still be around and I can't wait to see what the new leader(s) bring to the Localife table.
It truly has been sweet.