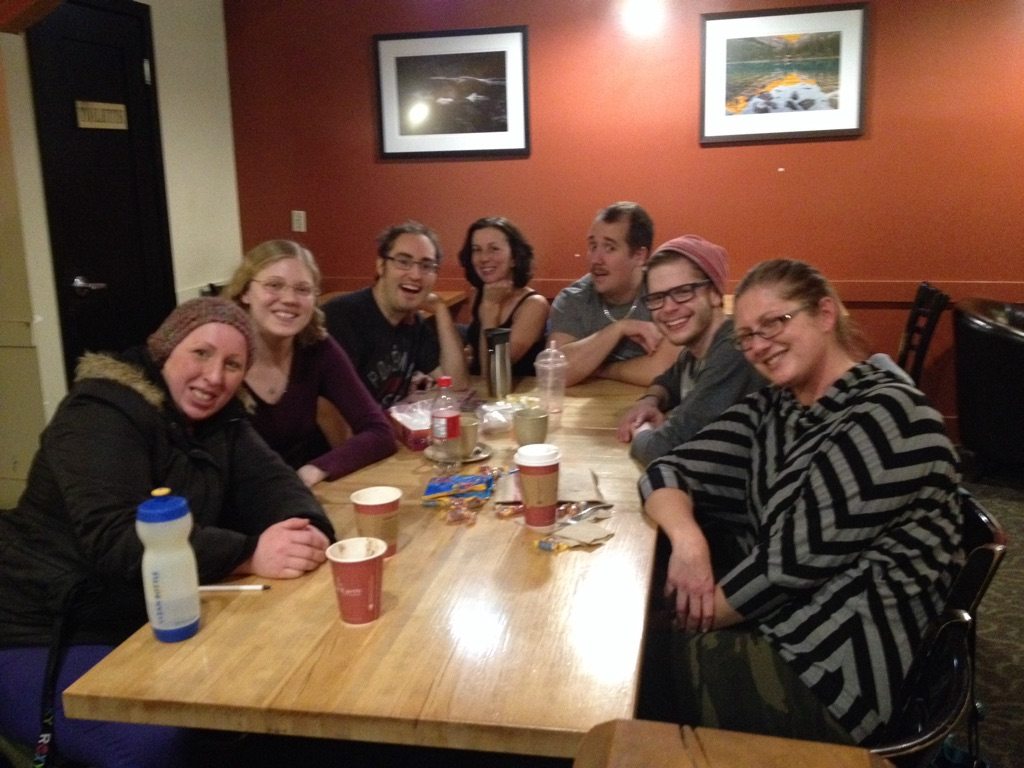 We did the Calgary Corn Maze several weeks earlier, so we were wanting to do something a little more relaxed where we could really talk to one another when we met up in late November. We got to the Good Earth and made camp in the second level of the coffee shop. While we waited for everyone to arrive, we ordered warm beverages, snacks, and chit-chatted with each other.
Once everyone arrived, we did a quick ice breaker in which we all introduced ourselves and told a silly or sweet Christmas story. We followed that up with more conversation and a cool spy-card game, which was an absolute blast.
Overall, a wonderful evening with even more wonderful people! Can't wait for the next event!