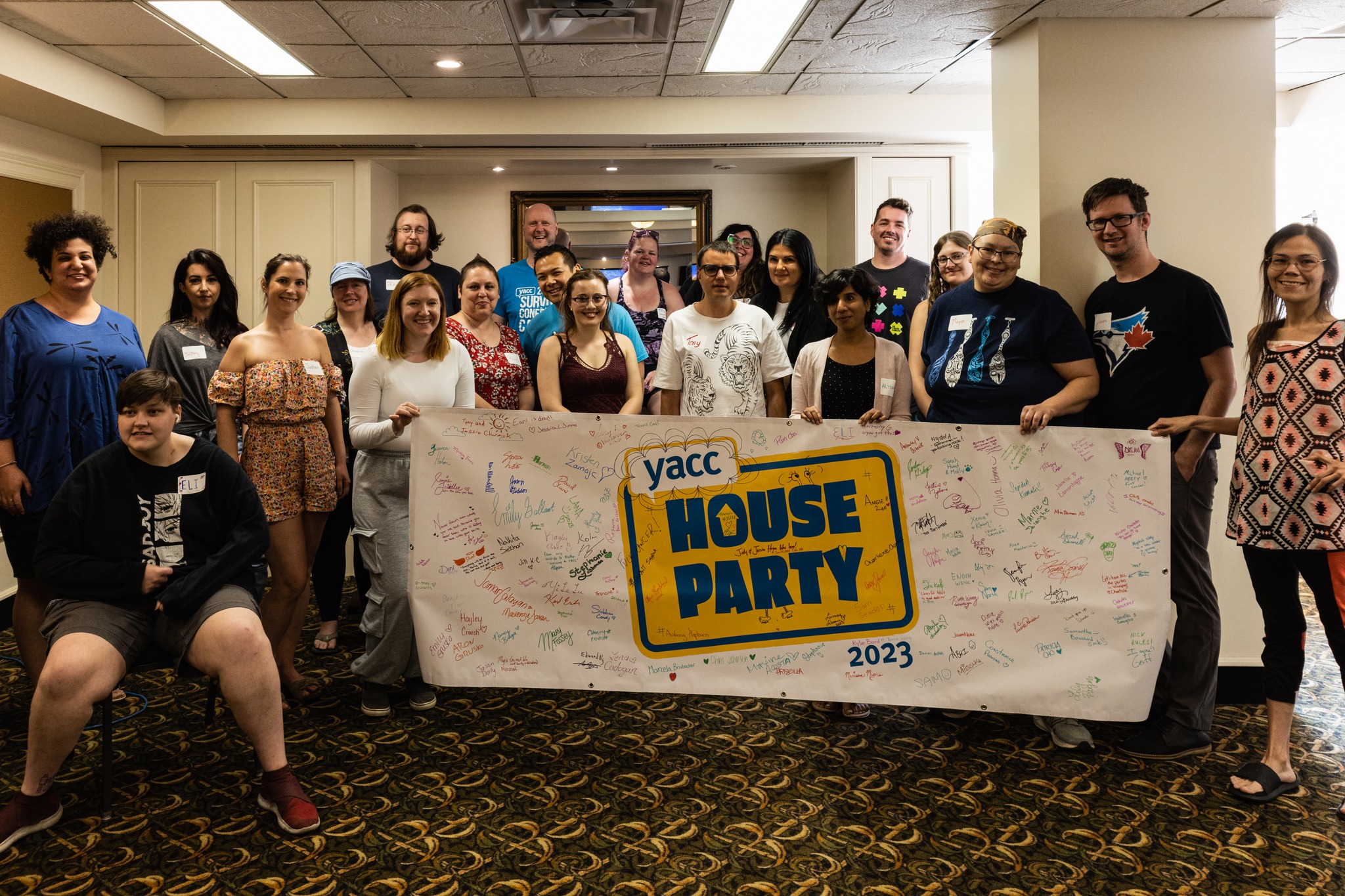 By Karine Chalifour, program director
June 10, 2023 was filled with awesomeness and meaningful moments as we got to hang out with 23 beautiful people at our House Party #6 in Edmonton!
The day was filled with humour, vulnerability, honesty, stories, lots of laughter, a little bit of tears, and connection. It was so amazing to see familiar faces and welcome brand new YACCers to the family. I want to thank everyone who could come. Thank you for the leap of faith, for the openness, and for the trust. YACC's got your back, today and always.
Special thanks to Brittany, social worker extraordinaire for her time and heart throughout the day, and to my two amazing colleagues, friends, and partners in crime Lesley and Geoff.