Your participation will help increase awareness and develop programs to address the issues that young adults with cancer feel are most important.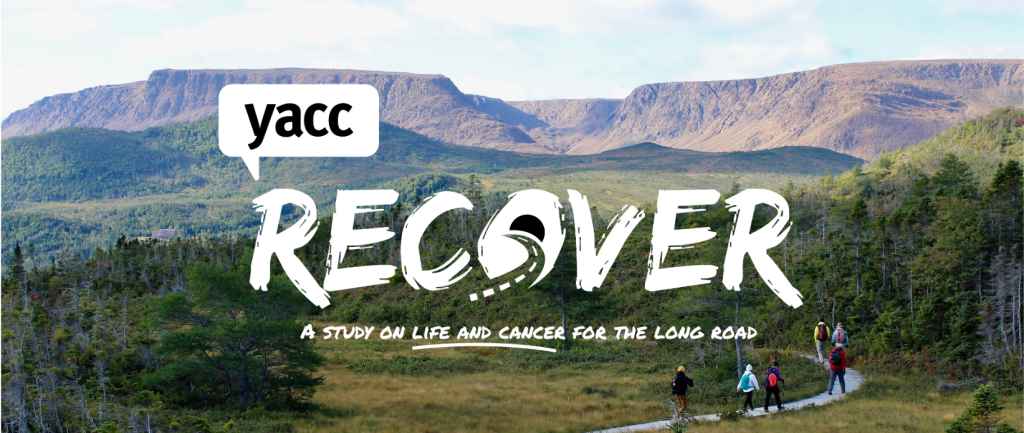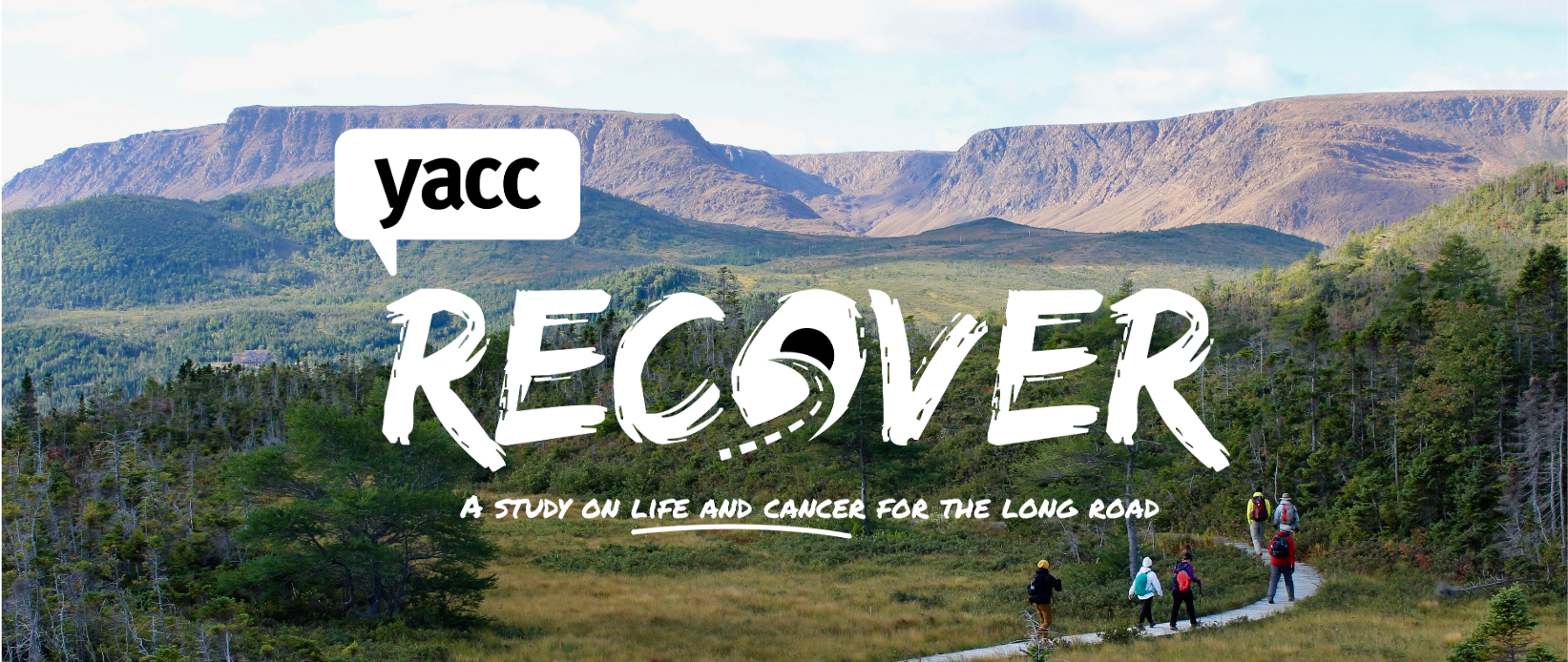 Next steps
We will be in touch throughout the year with updates on the study and to let you know when it's time for the next survey!
Stay informed!
Subscribe to Up To Here, our monthly e-newsletter, for all of the latest info on our research, programs, services, and more!
Stay in touch!
Check out our programs to see if there's something that might help you feel connected, supported, and empowered!
Are you new to YACC? Fill out this form and we will be in touch with more information about current programs and resources that can hep you live a life worth loving!
---
We offer multiple live chats every week for young adults aged 18-39 years old, and you can register for as many sessions as you'd like. Our chats prioritize respect, honesty, and support, and we uphold strict standards to ensure the privacy of all participants.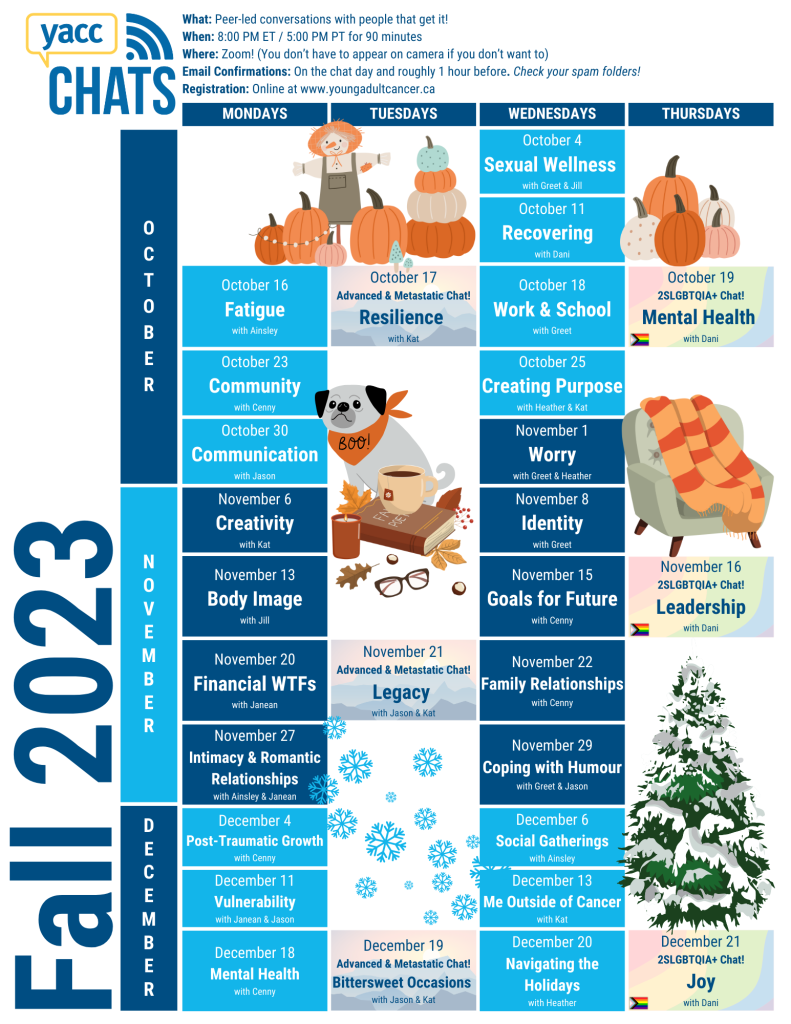 Click here to learn more and sign up!
Questions?
Email [email protected]!