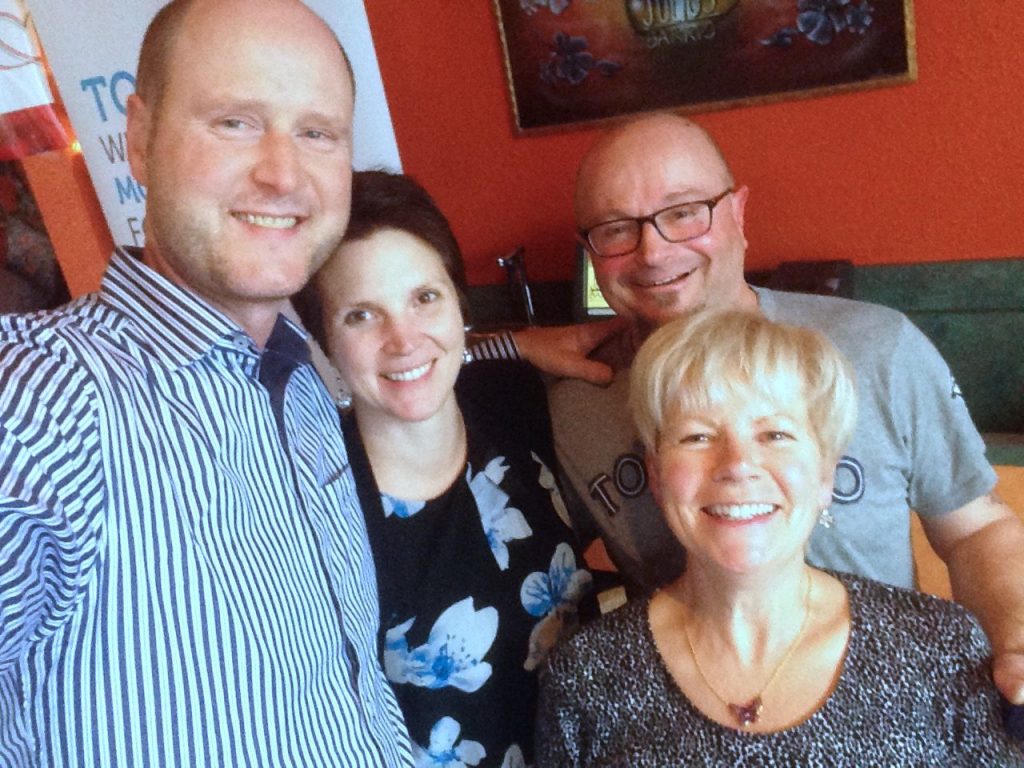 By Jacqueline Oulton-Bell, organizer of the Taylor Bell Memorial Fundraiser

The 2nd Annual Fundraiser In Memory Of Taylor Bell was held on October 8, 2016 at Julio's Barrio in Calgary. What a huge success!
We were so honoured to have Geoff Eaton and his wife, Karen, fly all the way to Calgary to take part in our event. Geoff spoke at the fundraiser and shared his personal story as well as educated people on the role of Young Adult Cancer Canada (YACC) and why it is such a valuable charity. We also had Mike Lang and his wife, Bonnie, from Survive & Thrive of Alberta join us. Mike shared his story and explained how his charity is helping and empowering young adults who have been affected by cancer. Both of these men made such an impact, and I have had so many people thank me for having them there.
Victoria, a friend of Taylor's, had been growing her hair for over two years so she could cut it at our fundraiser to raise money and donate her hair for wigs for cancer patients. Victoria raised over $2,000!
Air Canada donated two airline tickets to anywhere in North America, including Hawaii, Mexico and the Caribbean! We raised $4,600 with these and the money will be donated to the Bone Marrow Transplant Clinic at the Tom Baker Cancer Centre here in Calgary.
All in all we were able to raise over $17,000 which will support Taylor's legacy by helping other young adults like her deal with cancer through a variety of projects and non-profit organizations.
Thank you to my incredible family and our amazing friends for honouring our daughter, Taylor, and supporting these very important causes!