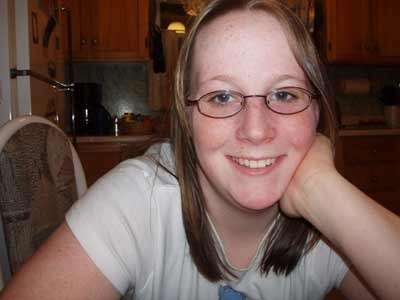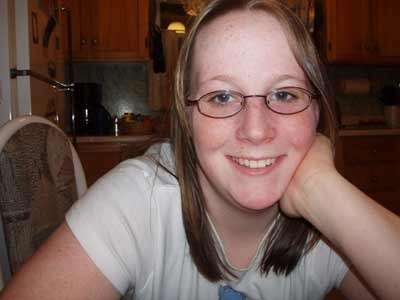 Age: 20
Hometown: Corner Brook, NL
What school did/do you attend?
Herdman Collegiate.
Are you working?
Full-time Mother.
What is/are your career goal(s)?
To be come a pediatric nurse.
Your Cancer experience
Who did you support with cancer?
My mother.
How did you find out about the cancer? What event(s) led to the diagnosis?
Mom had been feeling very tired and not herself for a few weeks, just thinking she had a common cold no one really worried until one day she blew up looking like she was 9 months pregnant. She had received a lot of tests including blood work, an ultrasound, cat scans, etc.
What year was it? How old were you?
2002 I was 15 years old.
What kind of cancer was he/she first diagnosed with?
She had Bowel and Ovarian Cancer.
What were your first thoughts when you found out about the diagnosis?
I was so scared I really didn't know that much about cancer at all. I was devastated my mom was my everything in life, and the thought of her suffering with this disease sickened me.
How did your family react?
We all took it extremely hard, just because when you hear cancer your first reaction is death. We were all there for her but, at the same time, it was very difficult as we all reacted and showed our emotions in different ways.
How did your friends react? Did your friends begin treating you different?
Most of my friends were close to my mom as well, as I said before she was my everything, and she also thought a lot of my friends. My friends were upset, but they were always there for me, telling me everything will work out, and that everything happens for a reason.
My friends became more sensitive and always asked me if everything was ok and they spent a lot of the time in the hospital right by my side showing support.
How did you support him/her with cancer?
I spent all my time outside of school with her; there was even some days I didn't go to school so I could sit home with her because she needed some company.
I would attend all of her treatments with her and stayed in the hospital as often as I could by her side. We would talk about everything, and when she was upset I was upset with her.
Do you know what the treatment consisted/consists of?
Describe the medical side (chemo, radiation, in-patient, out-patient)
She received Radiation treatment and 3 different types of chemo therapy.
Describe the non-medical side (how you felt emotionally, physical side-effects, exhaustion for example)
During the treatments it was very hard, and after the treatments the side affects seemed worse. She received surgery then radiation, then 3 different types of chemo therapy. You could tell she became very uncomfortable.
She was a fighter and fought everyday, but after each treatment she received she became stomach sick, tired, and it drained all the life out of her. She still remained positive through out this time, but you could tell she was emotionally and physically drained.
In which Hospital(s) was he/she treated?
Western Memorial Regional Hospital and the Health Science Center.
What was the outcome?
My mother sadly passed away May 19th, 2003.
How is life different for you now that you have had a cancer experience?
I had changed a lot after she had passed away, my mother was my best friend, I was devastated, but at the same time I now live everyday like it may be my last because you never know what could happen. I don't take things for granted; I live my life with my mother as my guardian angel.
What was the hardest thing about adjusting to life after a cancer diagnosis?
It was like living alone, my mom was in and out of the hospital, and my father works a lot, as does my brother. I had to keep the house tidy and go to school. It made me grow up a little too fast.
What is/was the toughest part of having a cancer experience?
All the pain, suffering, heartache and the outcome.
What really motivated you to keep going while he/she was sick?
My mom motivated me by giving me the strength and courage to keep going. She kept my hopes and dreams high.
What lessons or messages have you taken away from your experience?
To live your life to the fullest and never take anything for granted. You should treat others nicely because behind closed doors you never really no what their dealing with. Just keep smiling because everything happens for a reason, and God wouldn't put anything in our path if he thought we couldn't handle it.
What are your thoughts and feelings about cancer now? How has your perception changed since before you were faced with a challenge?
I never really thought that cancer would have affected me as close as it did. Cancer is very upsetting, but it is also a learning experience. Since my own experience I am involved in many cancer organizations, I do the relay for life every year. I am also more sensitive to people with cancer because I have been through it and can relate to what they are going through.
Did you attend any support groups during your challenge?
No.
How are you connected with Young Adult Cancer?
Through some friends.
I think Young Adult Cancer is a great website to help supporters, survivors and people dealing with cancer. It is very informative.