YACC's program director, Karine Chalifour, posts daily recaps on Facebook during Retreat Yourself and Survivor Conference. Here is a compilation of what she saw and felt during Retreat Yourself BC based in Abbotsford, BC from August 10-14, 2017.
Prep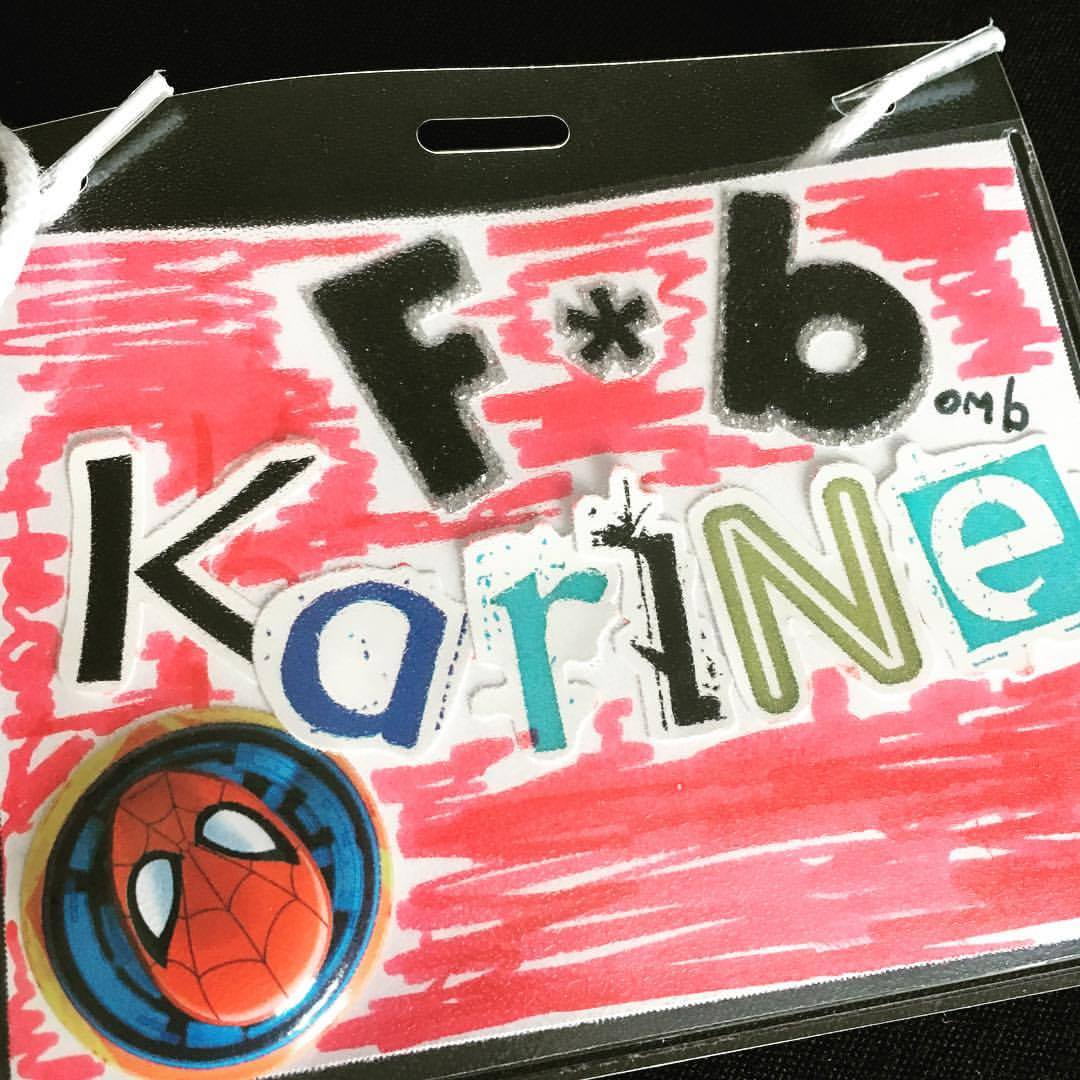 Ready to welcome everyone! Alright, alright, alright!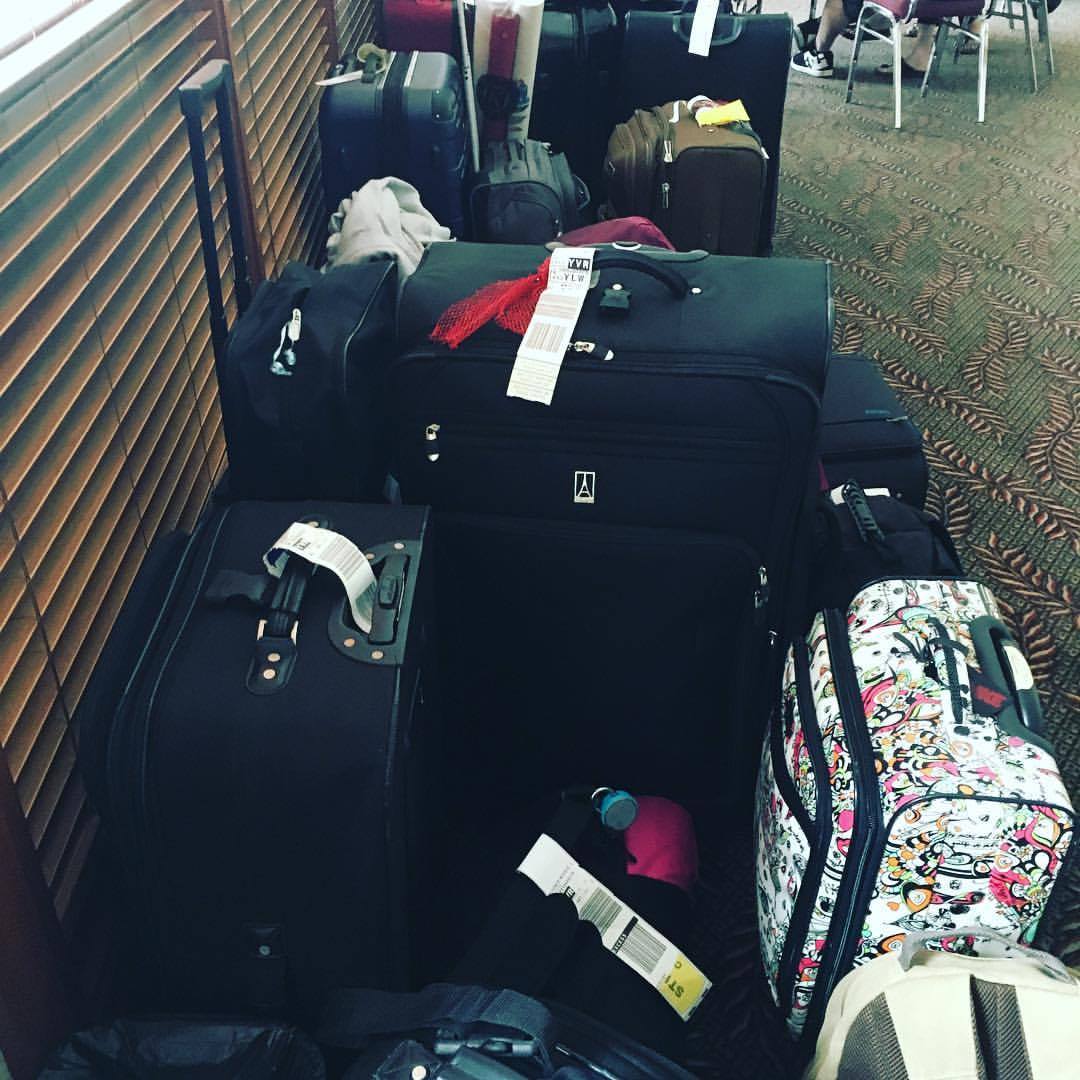 Almost everyone is here…meeting the rest of the group at Edenvale! Getting excited and caffeinated!
Day one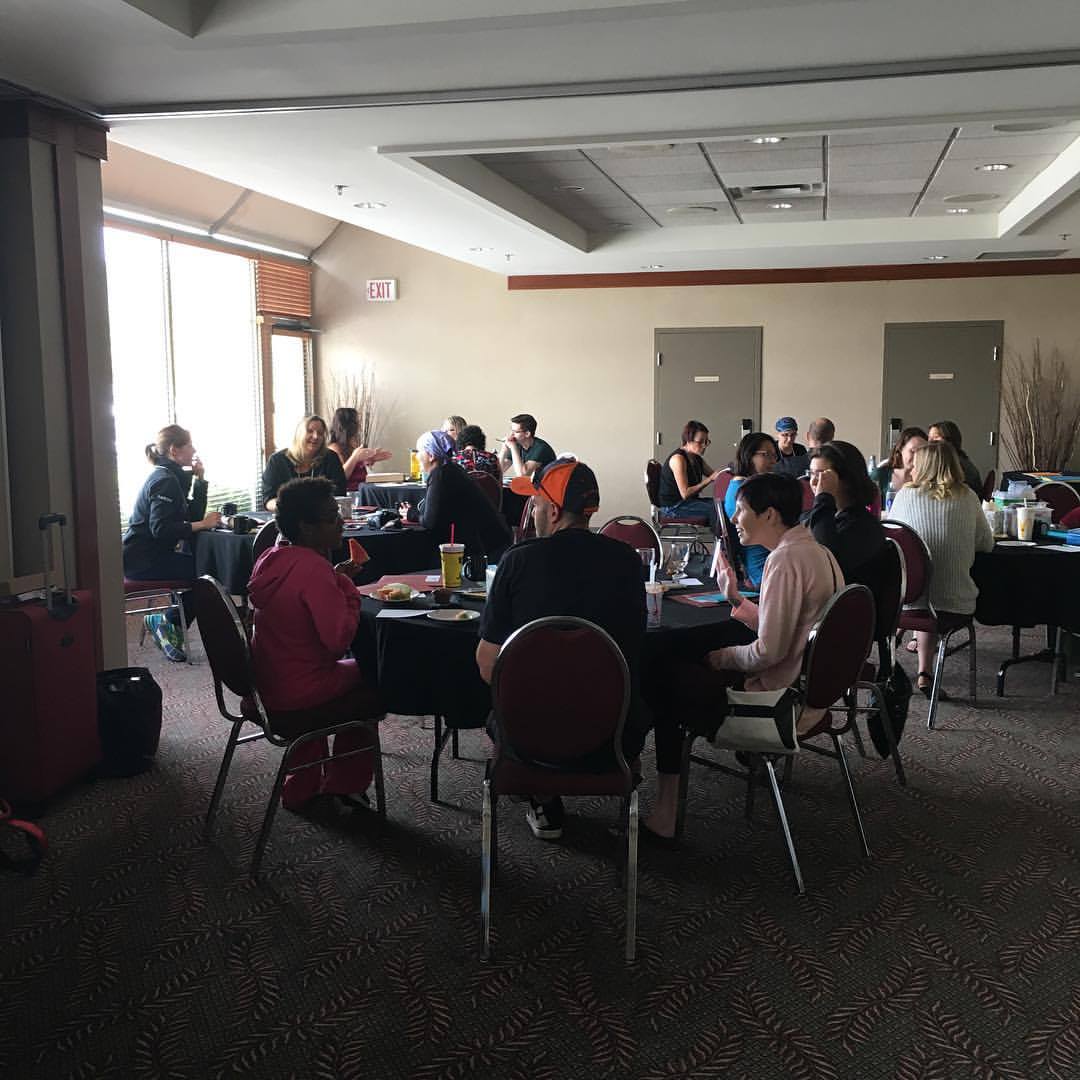 Look at all these beautiful people taking this big leap of faith! We promise to laugh more then cry!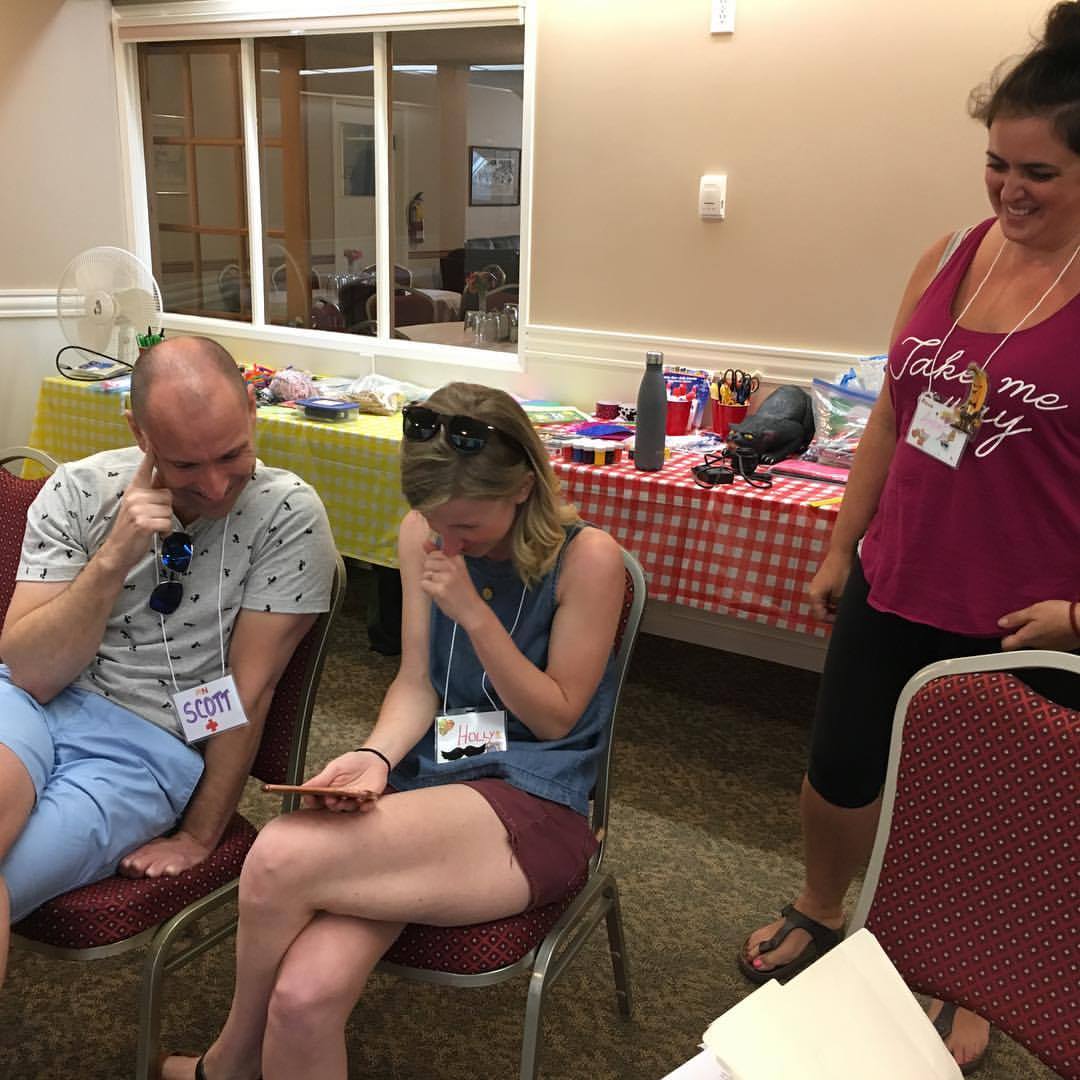 Working hard — NOT. Thanks, Amber, for the amazing video you did for YACC. Eternal laughter.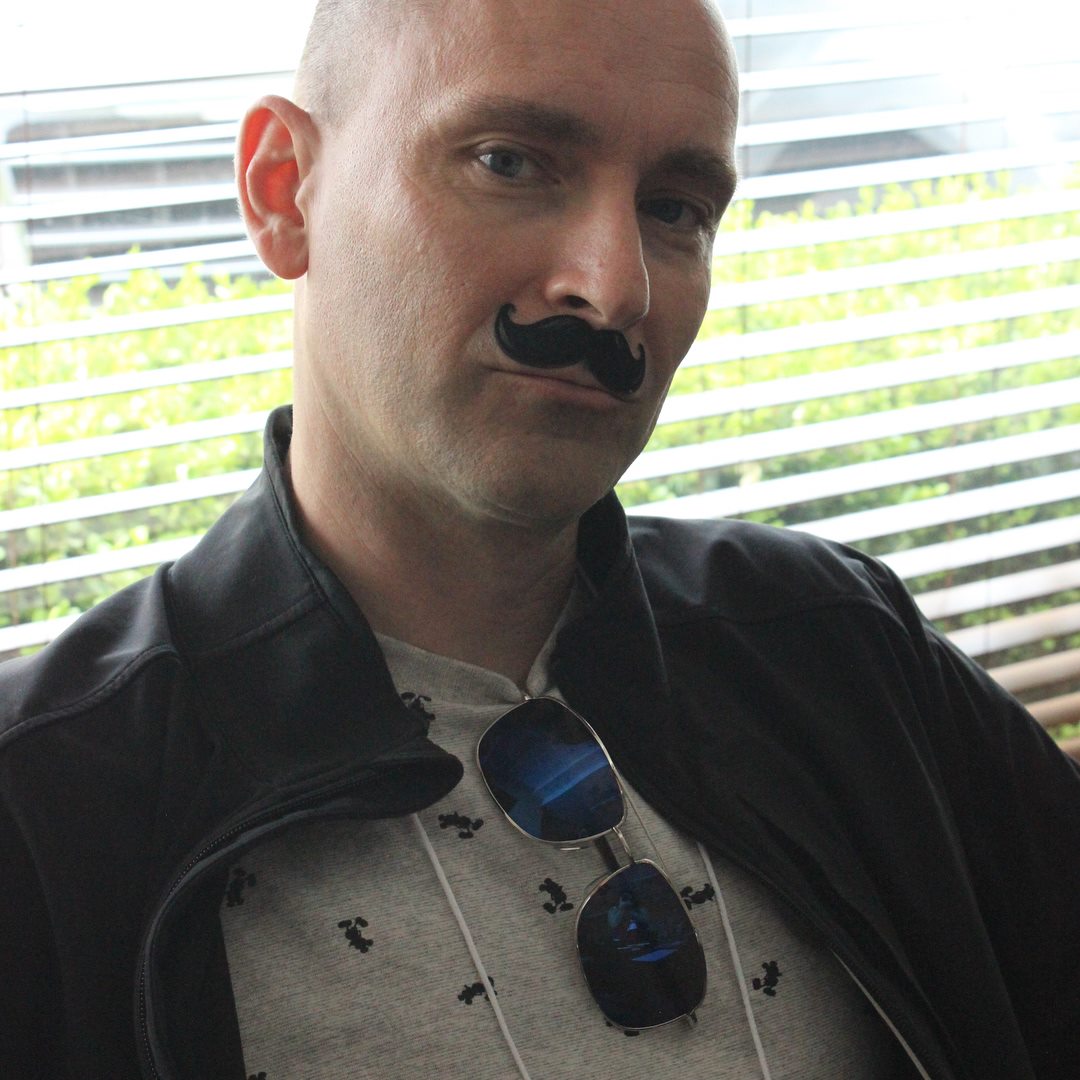 Some of us grew moustaches, others took selfies, but most of all we connected in a real way. Once again we had a powerful opening circle. This group is soft, caring and attentive. They are ready to dive in and take it all in. This group knows how to hold a space and they did it beautifully tonight. It's already a privilege to do this Retreat with you! Looking forward to tomorrow.
Day two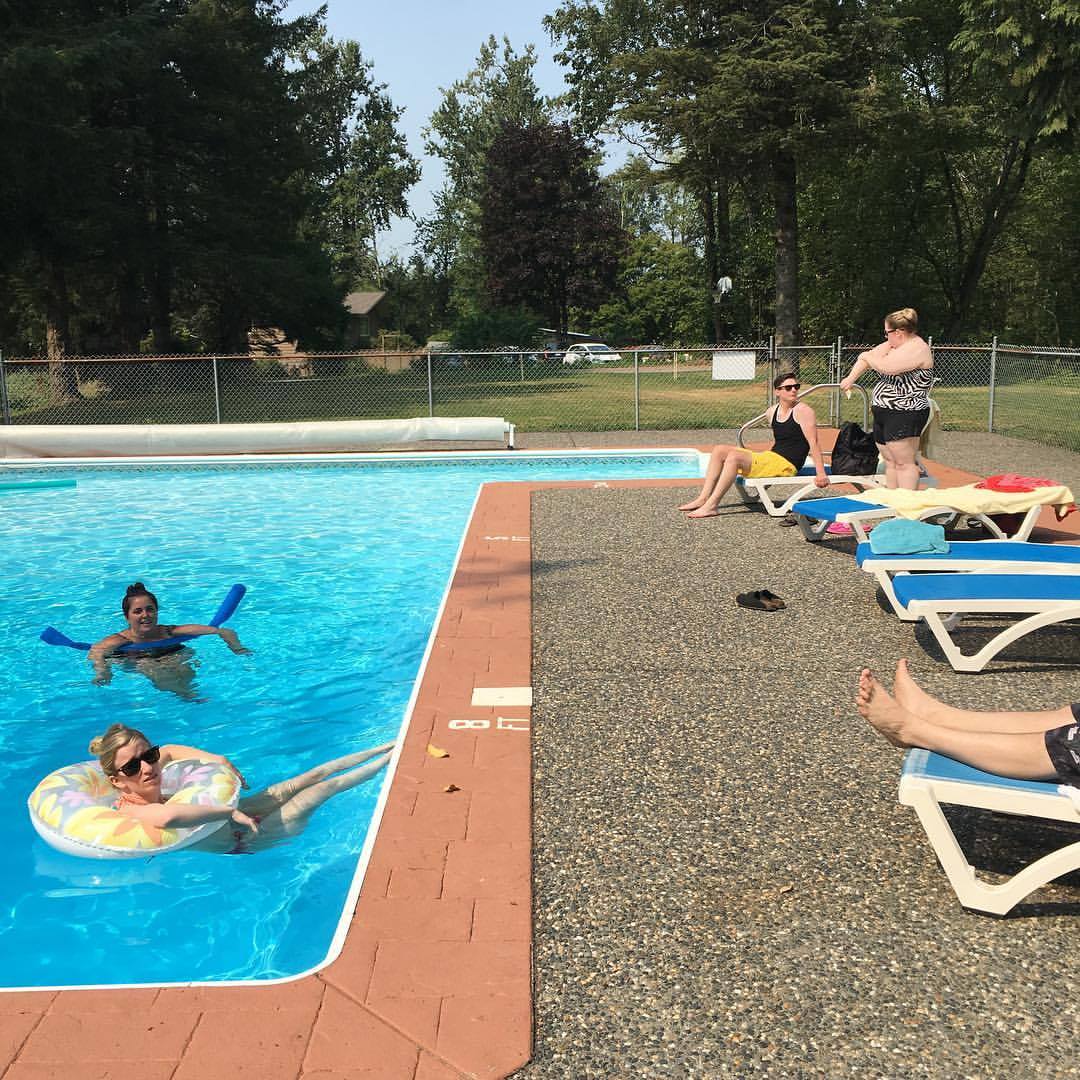 Edenvale + Retreat + August = ahhhhhhhhhhhhhh!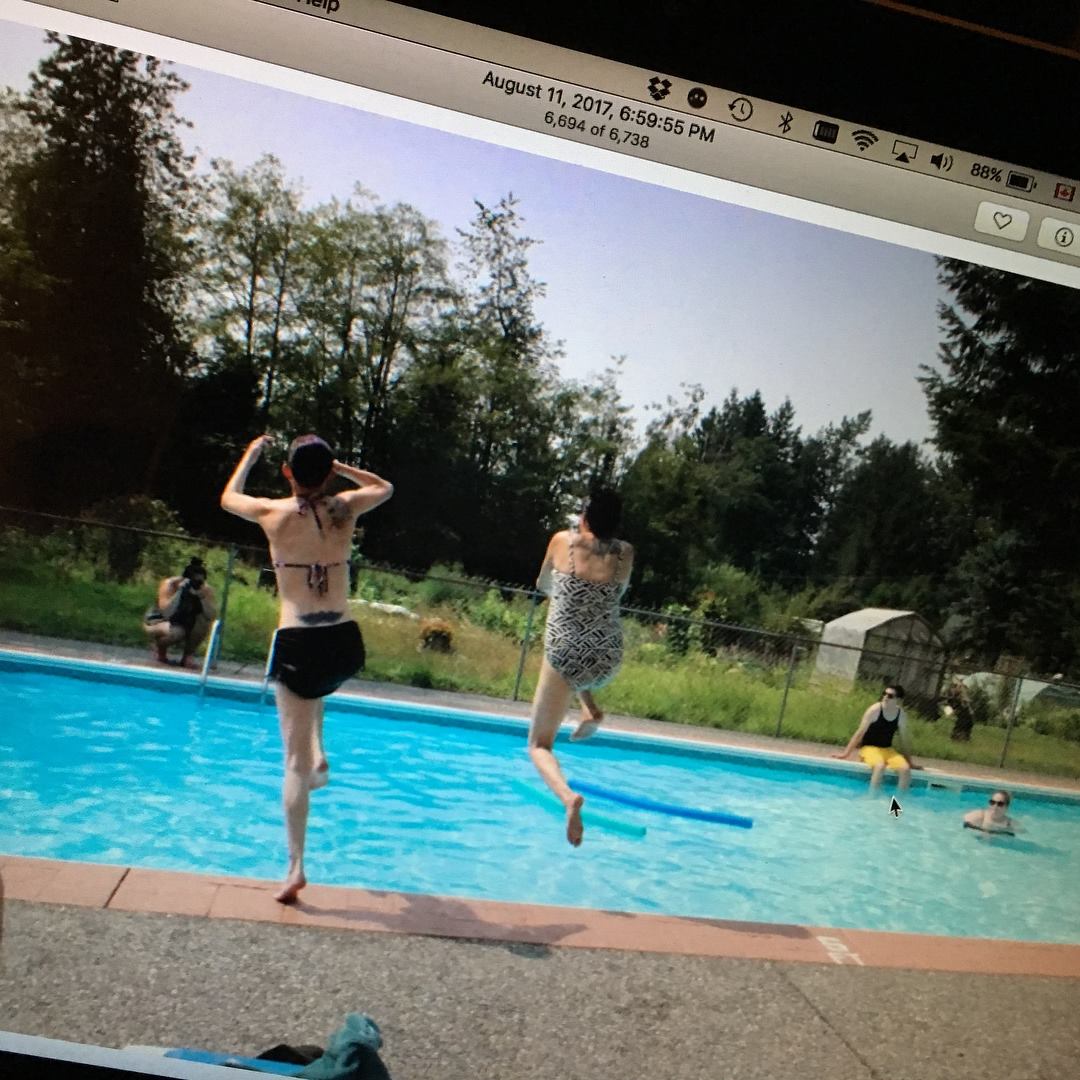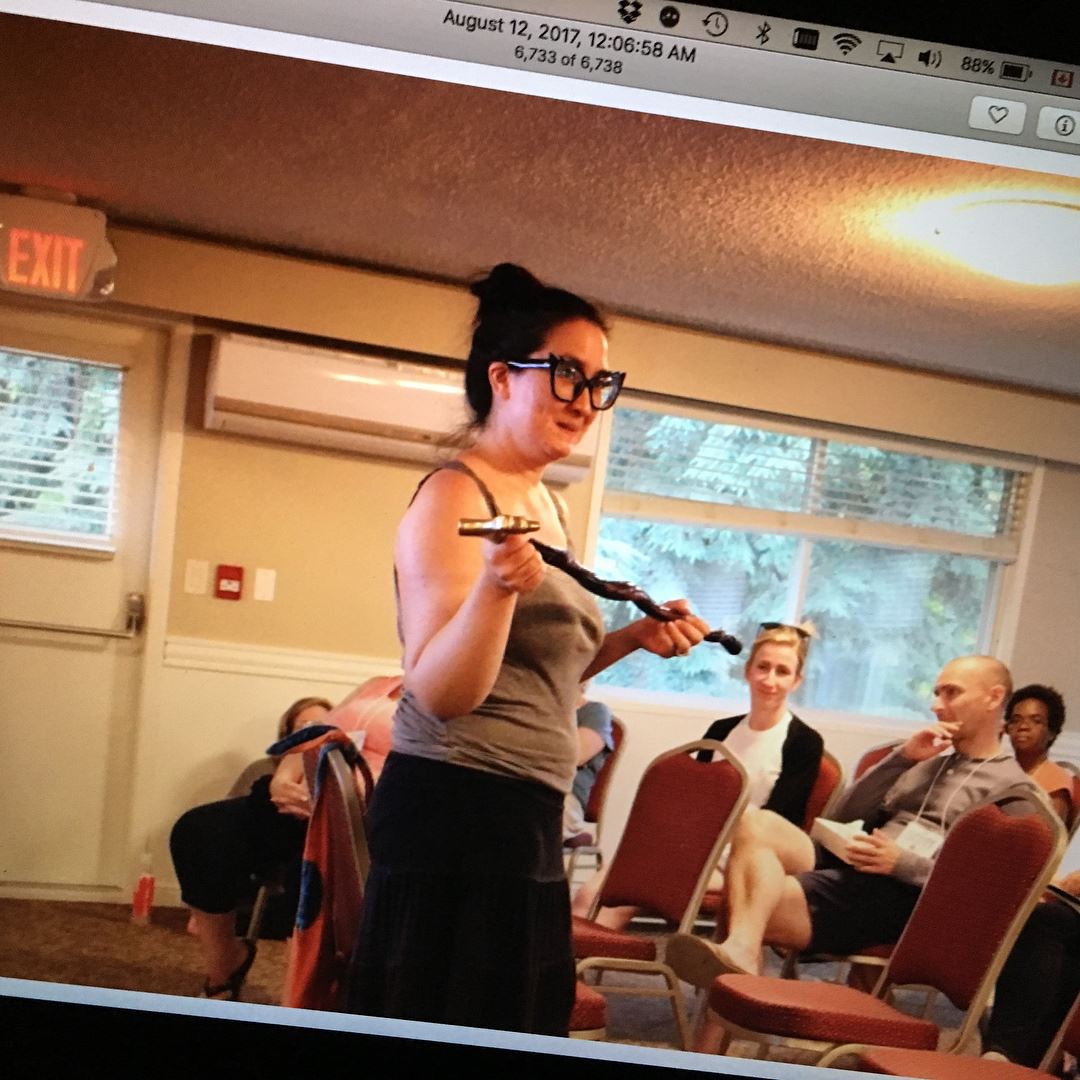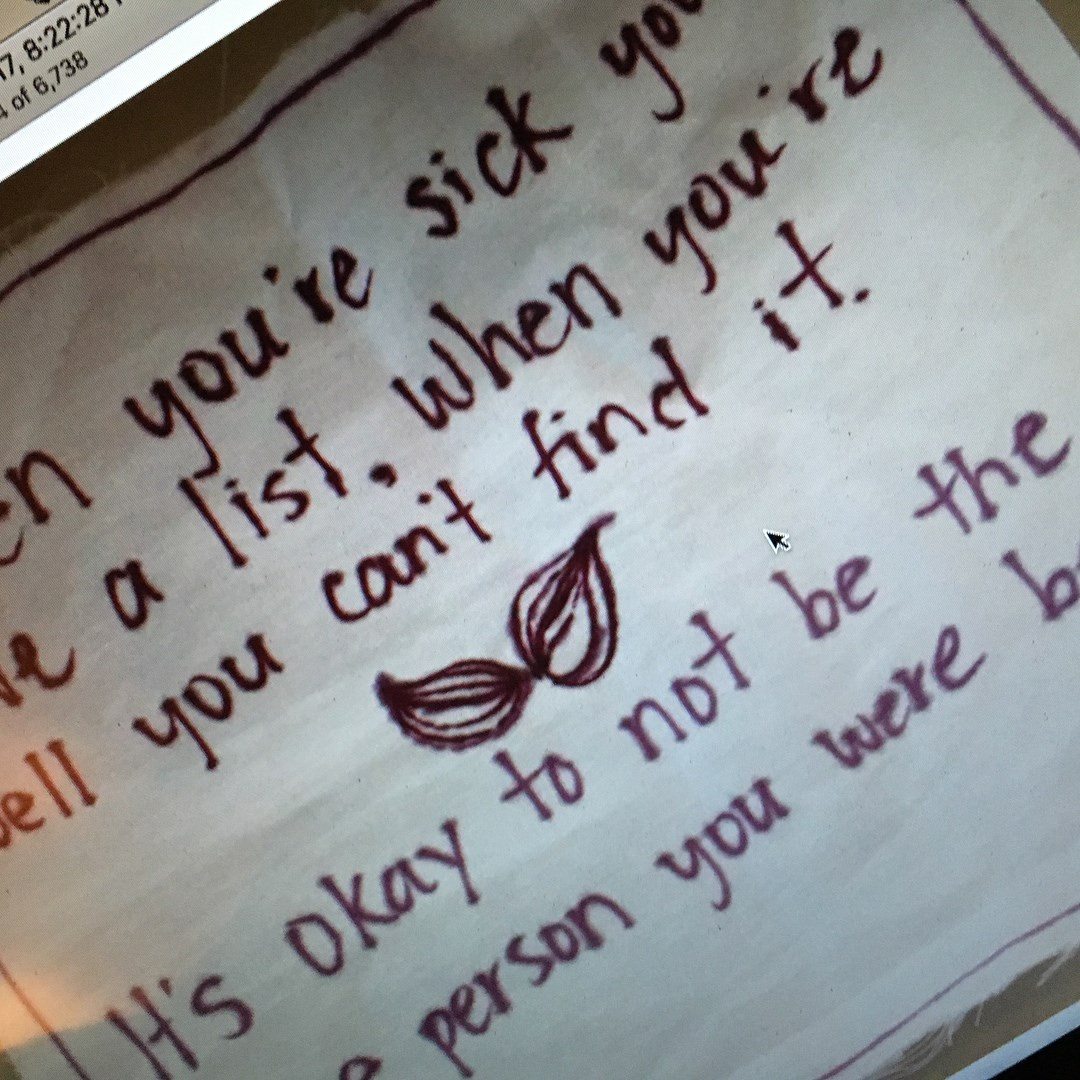 These pictures illustrate so well who our group is. They are the fucking BOMB! They jump right in, embrace the uncomfortable, push themselves outside of their comfort zone, listen with their hearts, and care. We had a beautiful day, real conversations, some tears, lots of laughs, some pool time, too much delicious food, and we closed our day passing around a giant bull's dick — I mean stick made of a bull's dick. Ask Brandy about it. Looking forward to tomorrow to see where the group brings us! Thanks for being awesome!
Day three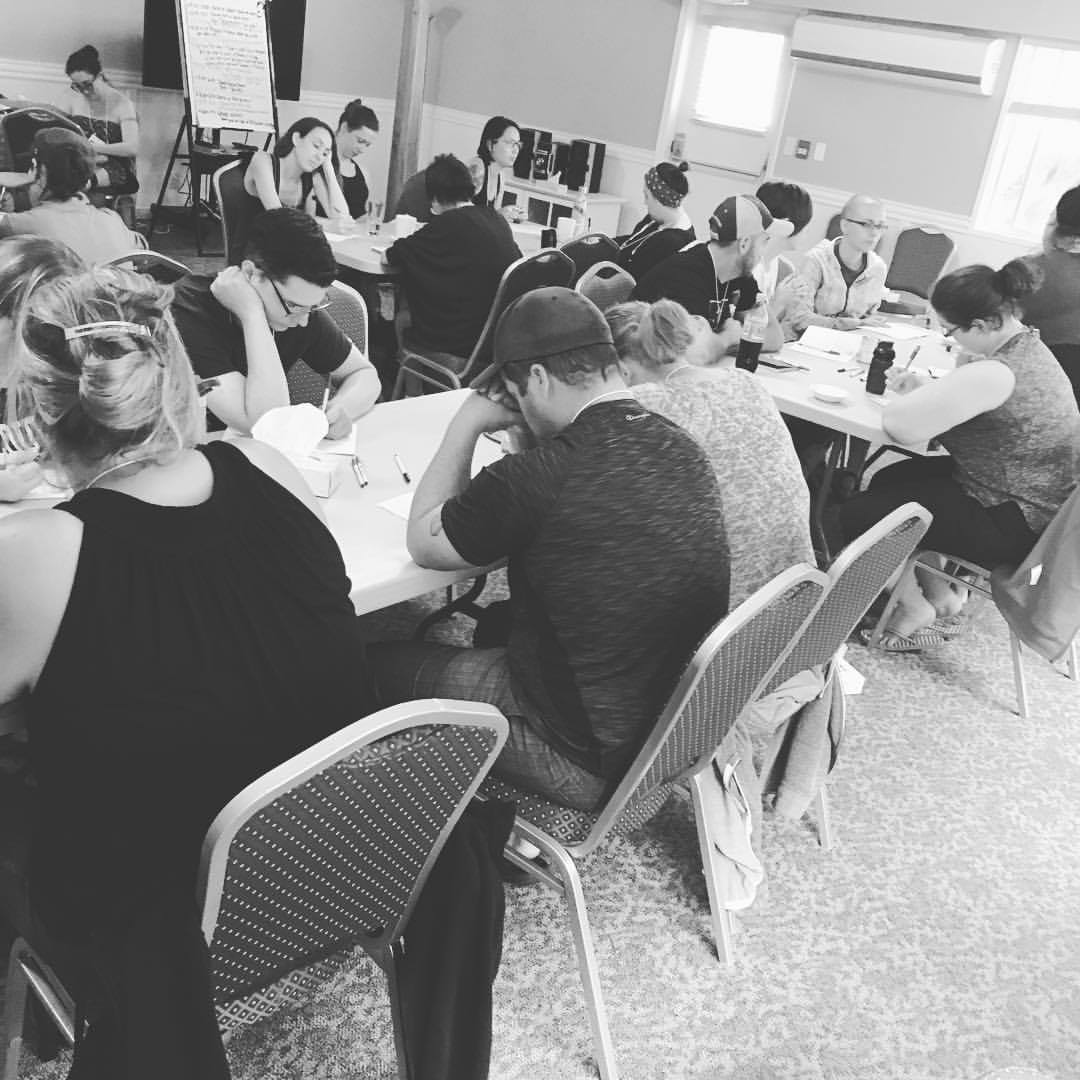 Doing some journaling with Brandy. You could hear a fly…fly. Good shit!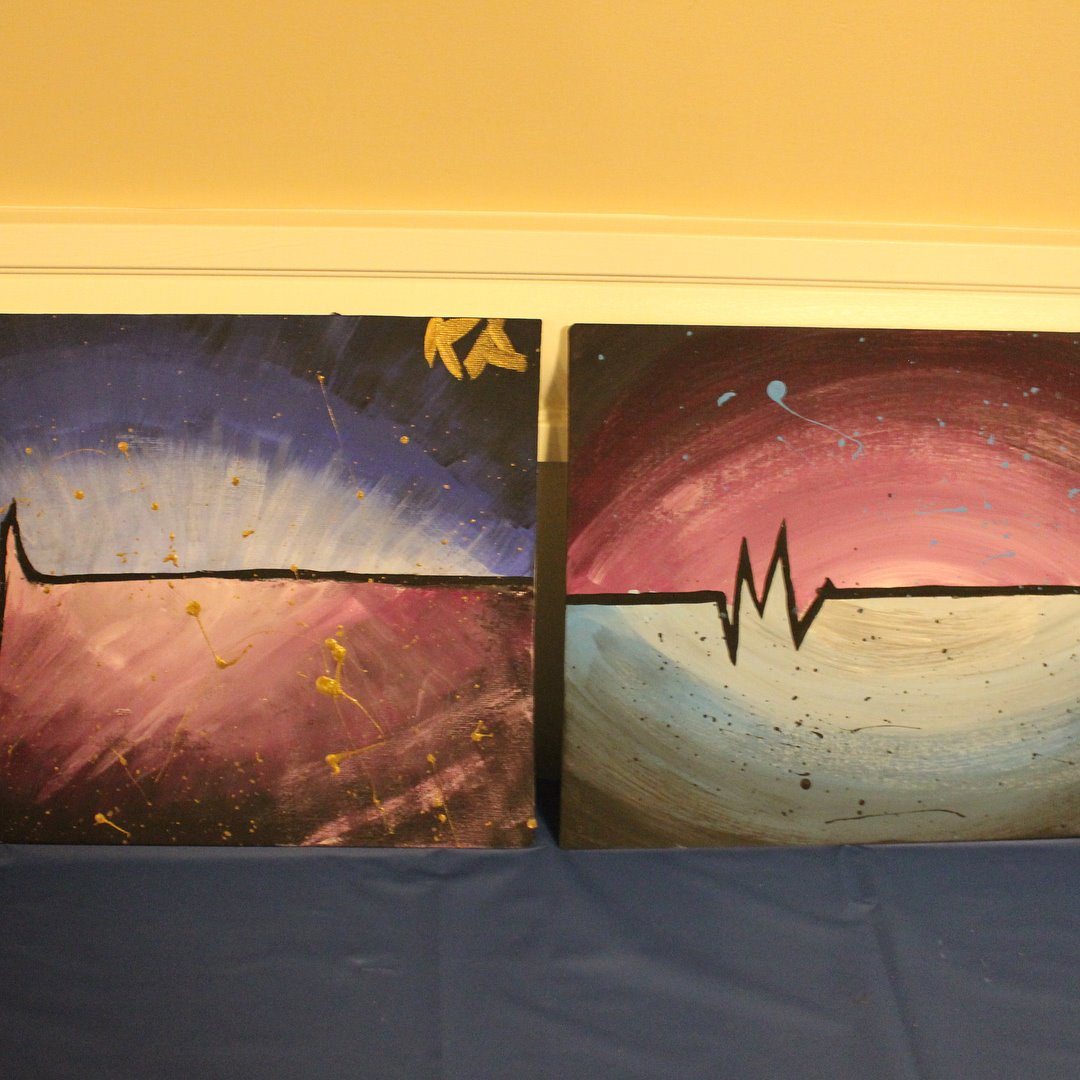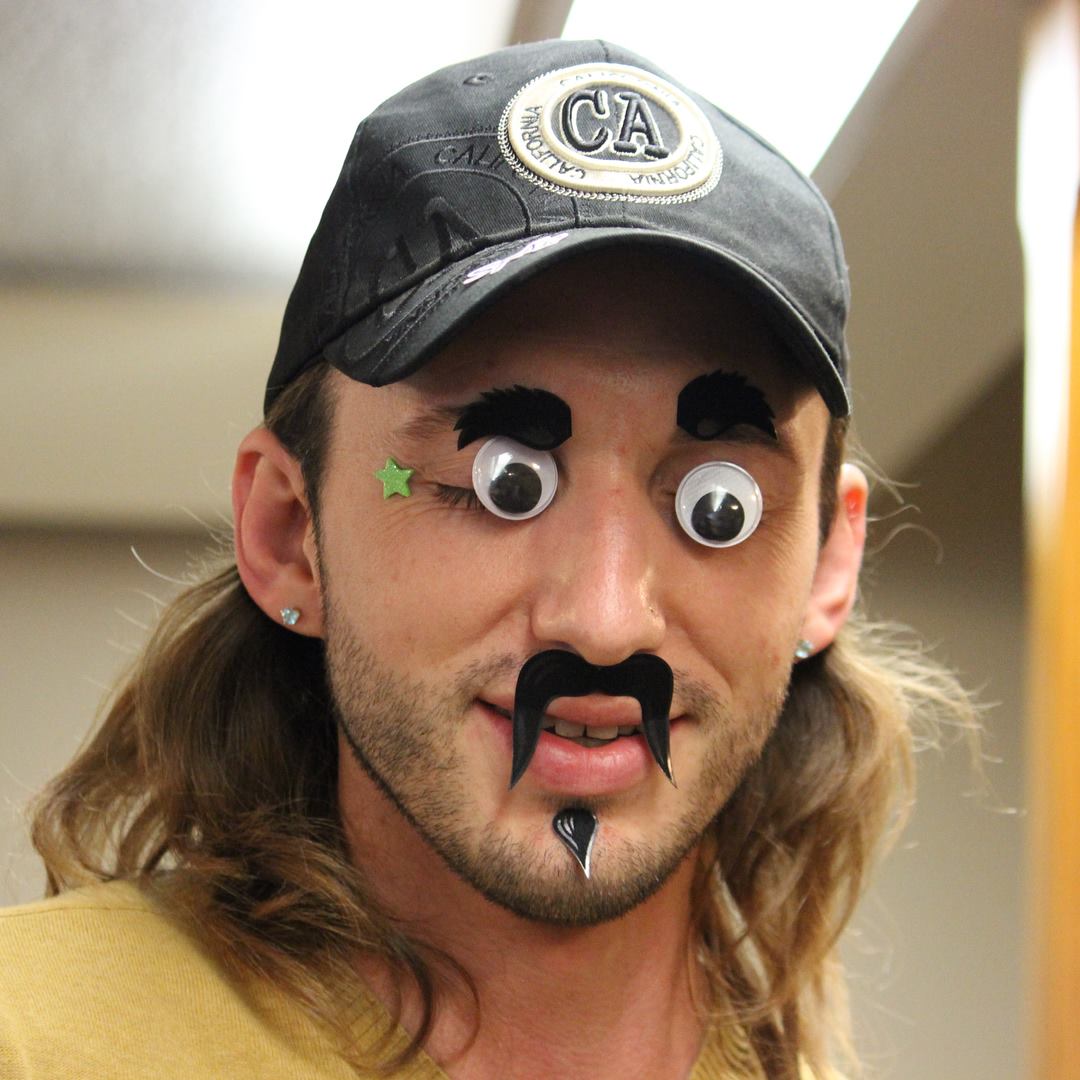 Ending another softly caring day with a softly caring group. Grateful for the meaningful group discussions, for the creativity in writing and in art, and for how everyone actually cares for each other and can hold space in comfortable and uncomfortable moments. Really grateful for our team of facilitators and peers. Grateful for everyone's flexibility, dedication and hearts. Grateful for the laughs. Grateful for the rain. Have a great night!
Day four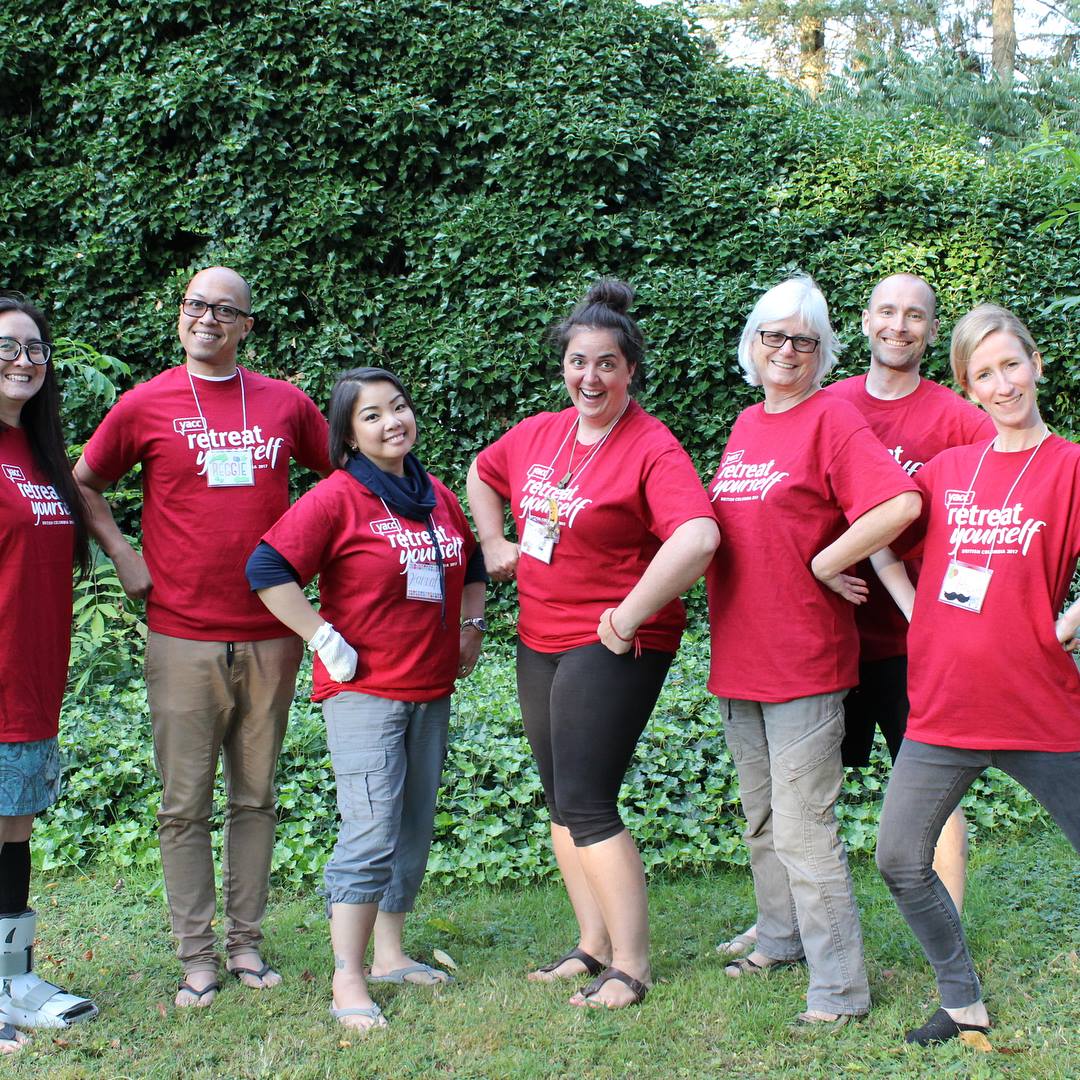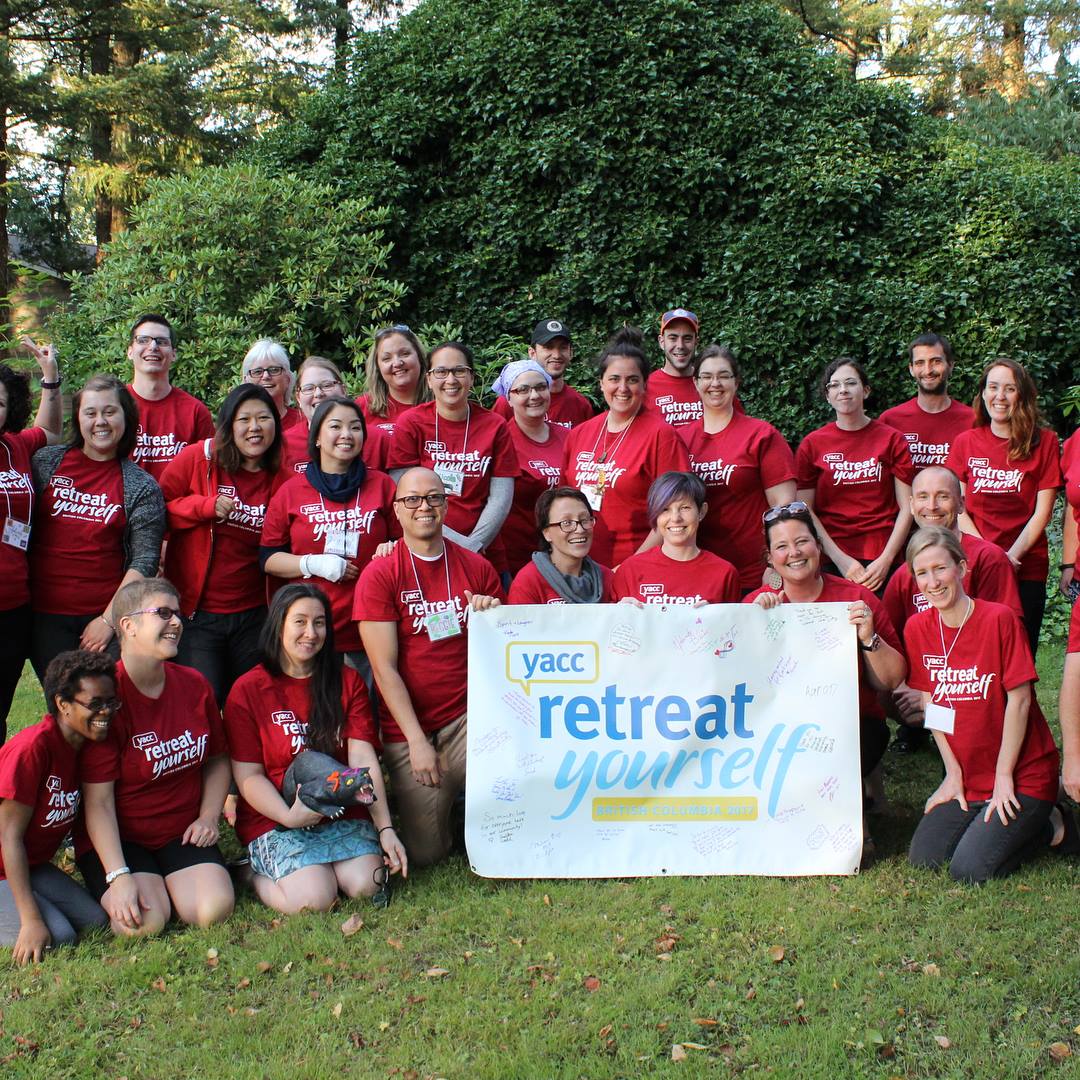 As I lie on Edenvale's floor in their main meeting room with my team of peers and facilitators, listening to some of our favourite songs, I am feeling grateful, happy, calm, content. Our last day together was representative of our Retreat. We listened to Hannah and Reggie share their story, we learned a bit about YACC, and we chilled on the afternoon. We shared a very touching and powerful closing circle. Two hours of complete attention, love, and respect. The talent show was absolutely wicked and the laughter was contagious. Thank you to everyone who came. You are beautiful people and you are not alone.
Going home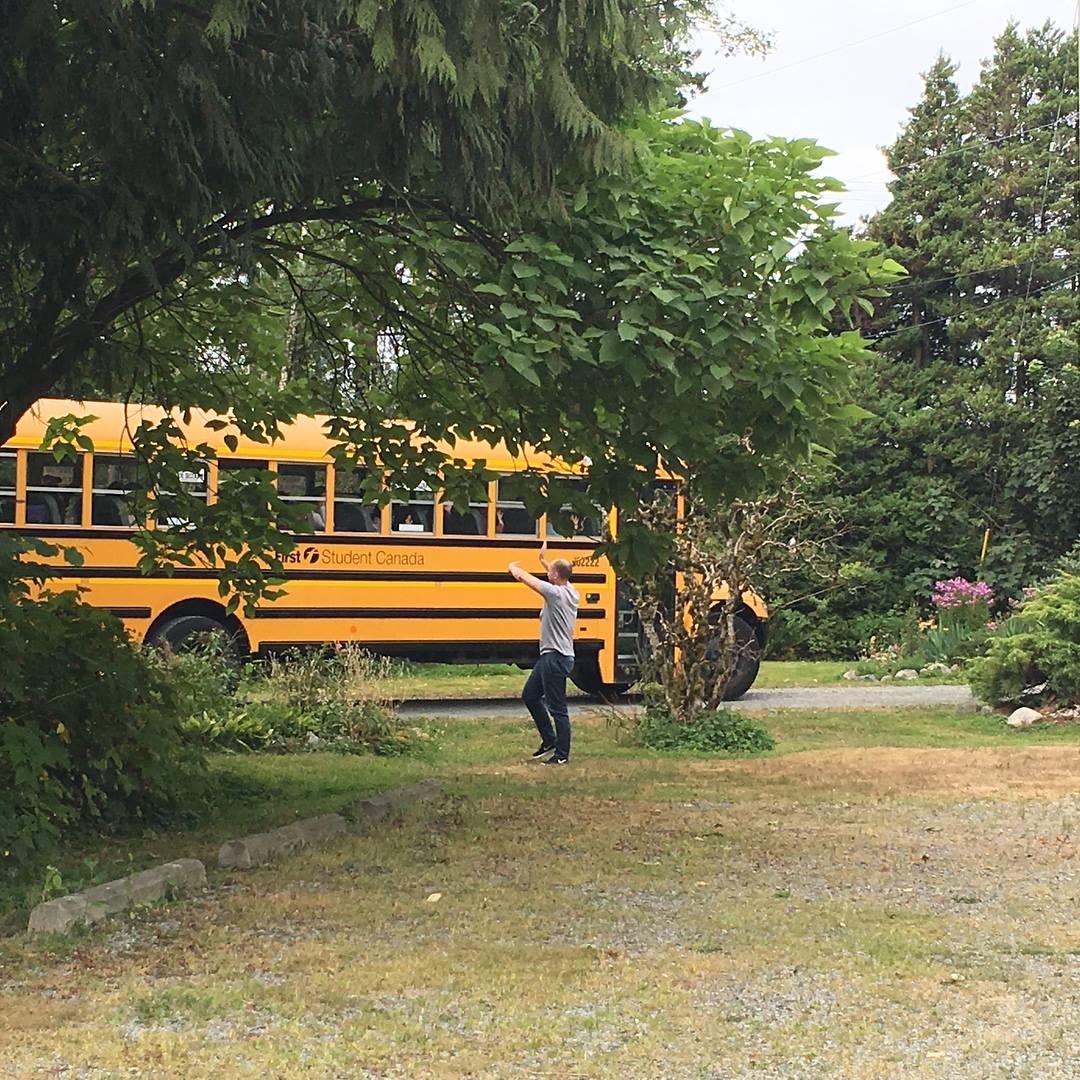 It's a wrap! Thank you to everyone for another transforming experience. Safe travels and see you soon! Never doubt that YACC's Got Your Back!
Up next: Retreat Yourself Adventure in Rocky Harbour, NL from September 28-October 2!