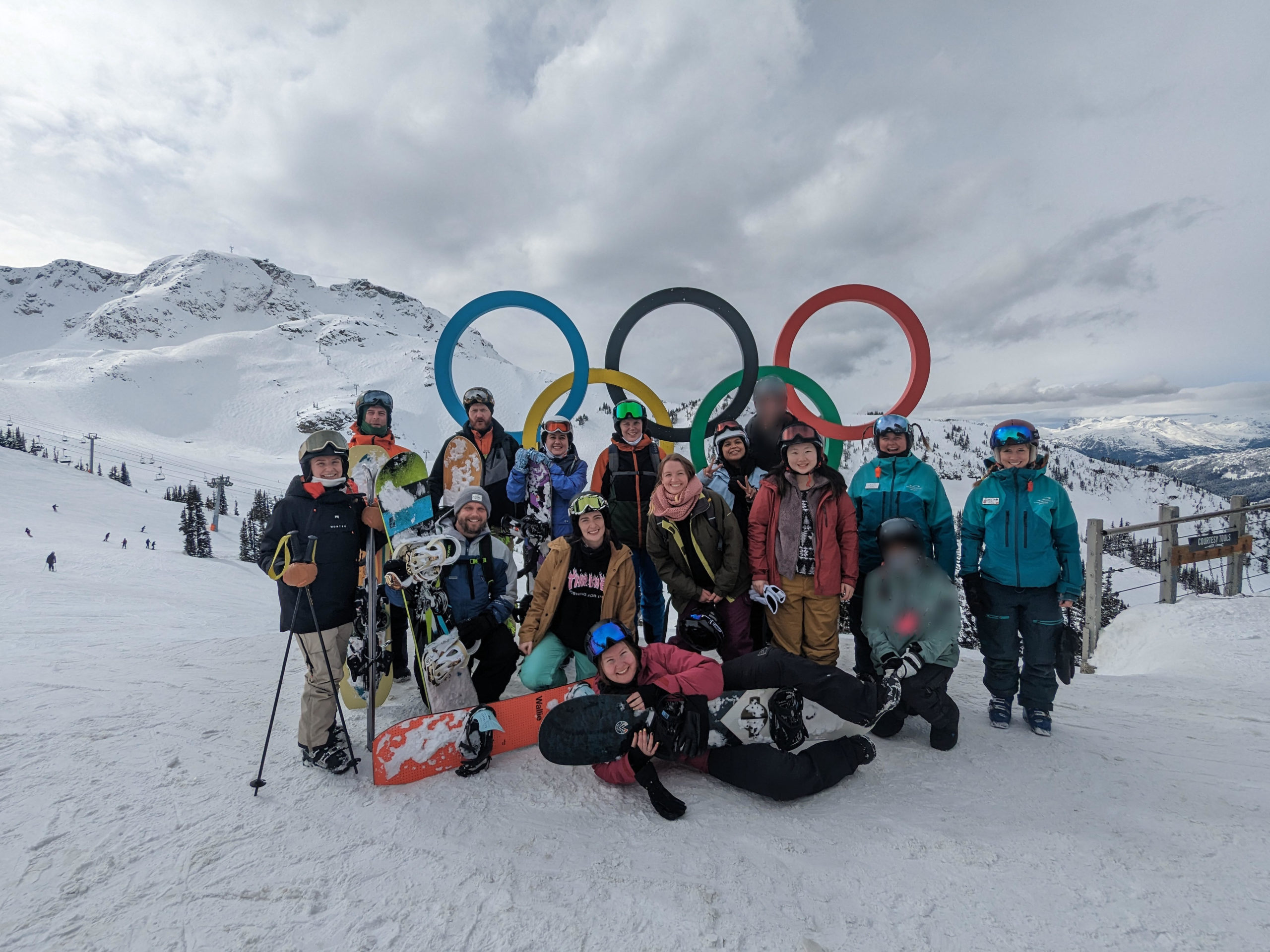 The morning alarm goes off at 4:30 a.m. — how dare it wake you so early! But then, you remember it's Whistler Day with Localife Vancouver and it's going to be the BEST time!
We meet downtown for the 6:20 a.m. Epic Ride bus up to Whistler. The sun is rising and we're all still a little sleepy but everyone is smiling and the buzz is building.
Being driven up the Sea To Sky Highway is always breathtaking and we can see the weather is going to be perfect — did anyone pack sun cream!?
A little hustle to start the day with snowboard and ski gear to collect, waivers to sign, and lift passes to receive all provided by Whistler Blackcomb/Vail Resorts and then we get to meet our merry band of instructors.
We have two groups of skiers and one group of snowboarders, and one of our YACCers even joins a public group to ensure they can try out the sport of their choice. Before you know it, we're skipping the queue for Whistler Gondola and then flying above the snow covered trees. We already need to don our goggles for the bright sunshine!
Each instructor is giving their group individual tips to perfect their chosen sport. Some of us are learning the foundation to start our skiing and snowboarding adventure off with the best plank of wood forward, others are learning how to navigate tree runs and have a go at the half pipe! We even get to travel across from the top of Whistler Mountain to the top of Blackcomb Mountain on the world-famous, record-breaking Peak to Peak Gondola.
Finishing the day on a massive high, we branch off to see what else Whistler has to offer, which was a combo of hot chocolate, apres ski on a patio, some souvenir shopping, and site-seeing before crashing out on the bus back down to Vancouver.
It was such a fantastic day all around. A lot of smiling and exhausted faces, perhaps some new hobbies started and definitely a lot of growth in confidence on the hill. We can't wait to do it again!