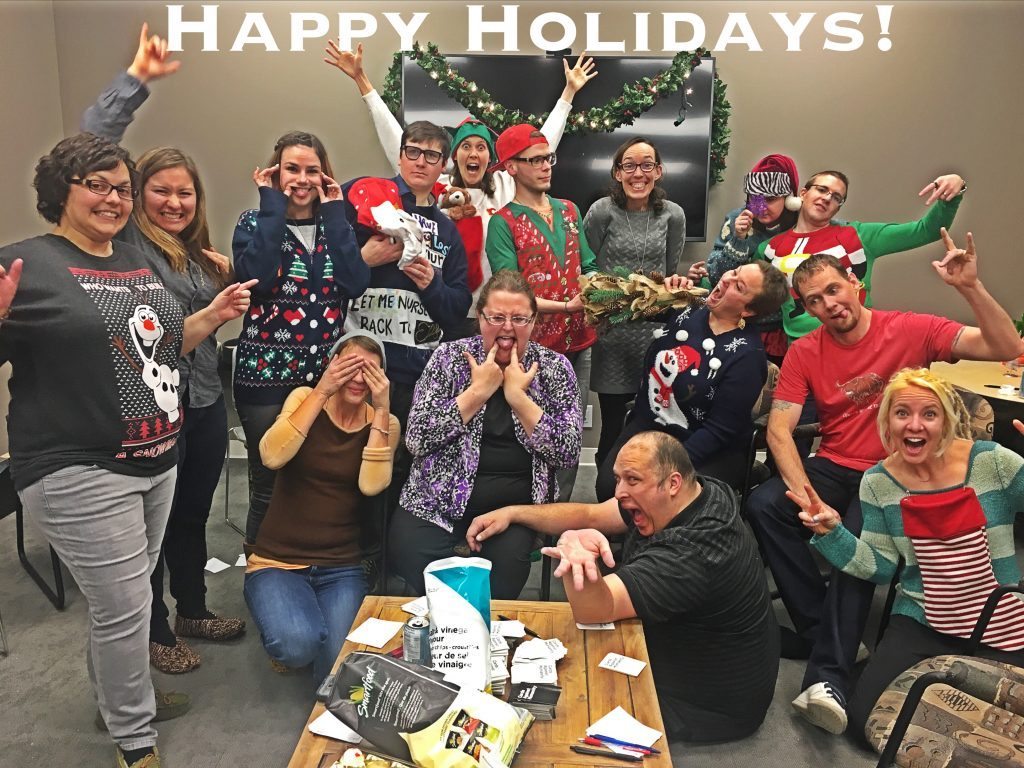 There was plenty of festivity and good times on December 16, 2016 when Localife Calgary and Wellspring Calgary joined up to host a good ol' fashioned holiday party!
With eggnog and hot apple cider in hand, seventeen of us packed out the main room at the new Wellspring South location to play some fun and light-hearted group games. After warming up with a round of the game Things in Box, we played three hilarious rounds of a game called Telephone Charades. The rest of the evening was spent enjoying great treats, good conversation, and more games. The ugly Christmas sweaters and laughter really created a fun atmosphere!
We're definitely going to consider having another holiday party next year!
2016 was such a great year; thanks and Happy New Year, Localife Calgary!