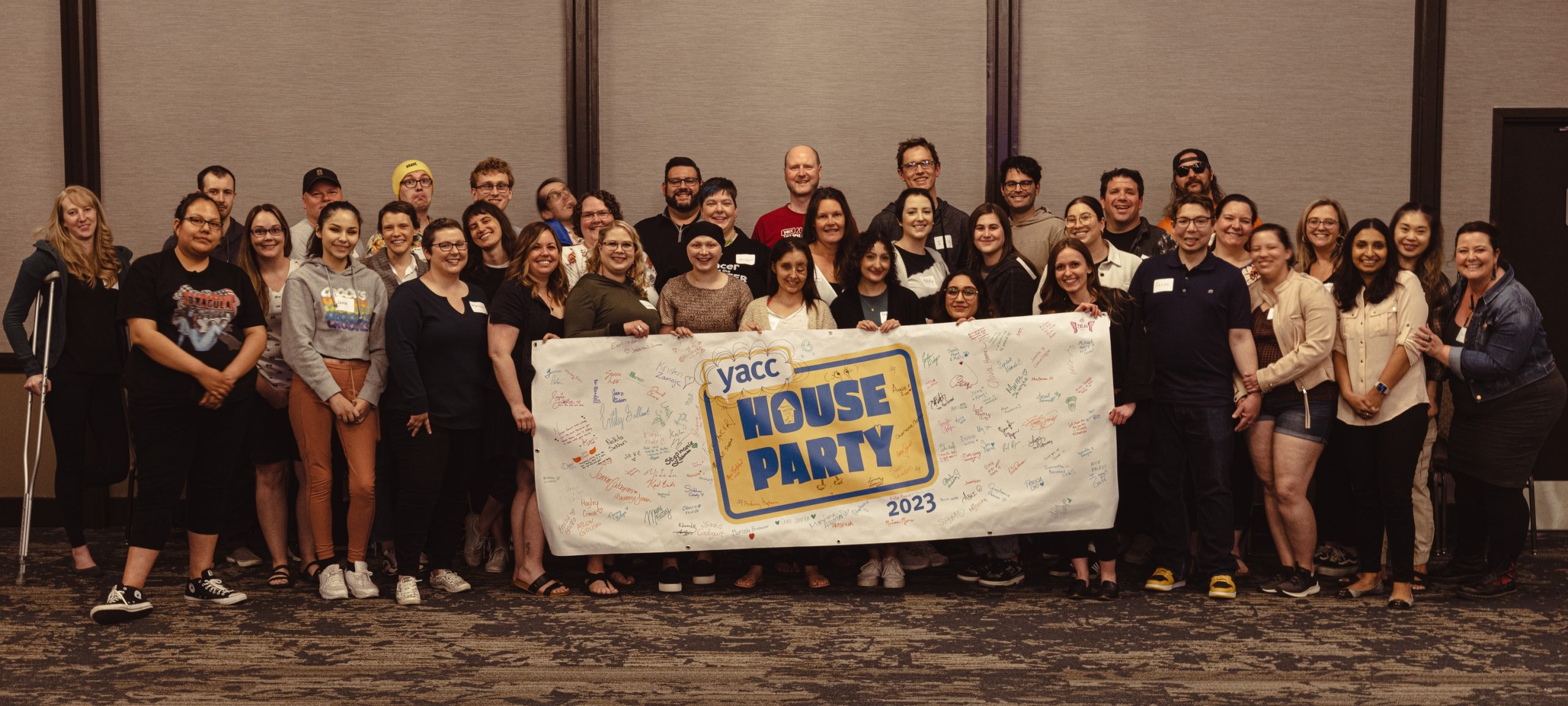 By Karine Chalifour, program director
I'm back home after a jam-packed fabulous four days with our friends in Winnipeg!
Thanks to our awesome friend and colleague, Ian Scott, we were able to connect with close to 200 health professionals at CancerCare Manitoba and we had encouraging and exciting meetings about all of the ways we can continue to grow our relationships in the province.
We had supper with a bunch of our extraordinary volunteers, and we wrapped up the weekend with our House Party (with purpose) on Saturday.
I know I missed hanging out in person with our incredible community members, but man alive, it was once again so fucking special!
Thank you to everyone who was able to come. I am filled with gratitude. How you showed up for yourself and others was beautiful to witness. Thank you for the trust, for sharing your story so openly, for diving into each activity with intention and presence, and for making this day unique and filled with meaning.
Special thanks to Matt Follett (Chair of our Board of Directors) and Geoff who joined us this time, and to our incredible team of facilitators, Christine, Caitlin, MacKenzie, Ian — you made the day so easy and so much better. And of course, thank you to Lesley who always makes everything better in my life!
I can't wait to see all of you again, and in the meantime, never doubt that YACC has your back, today and always.