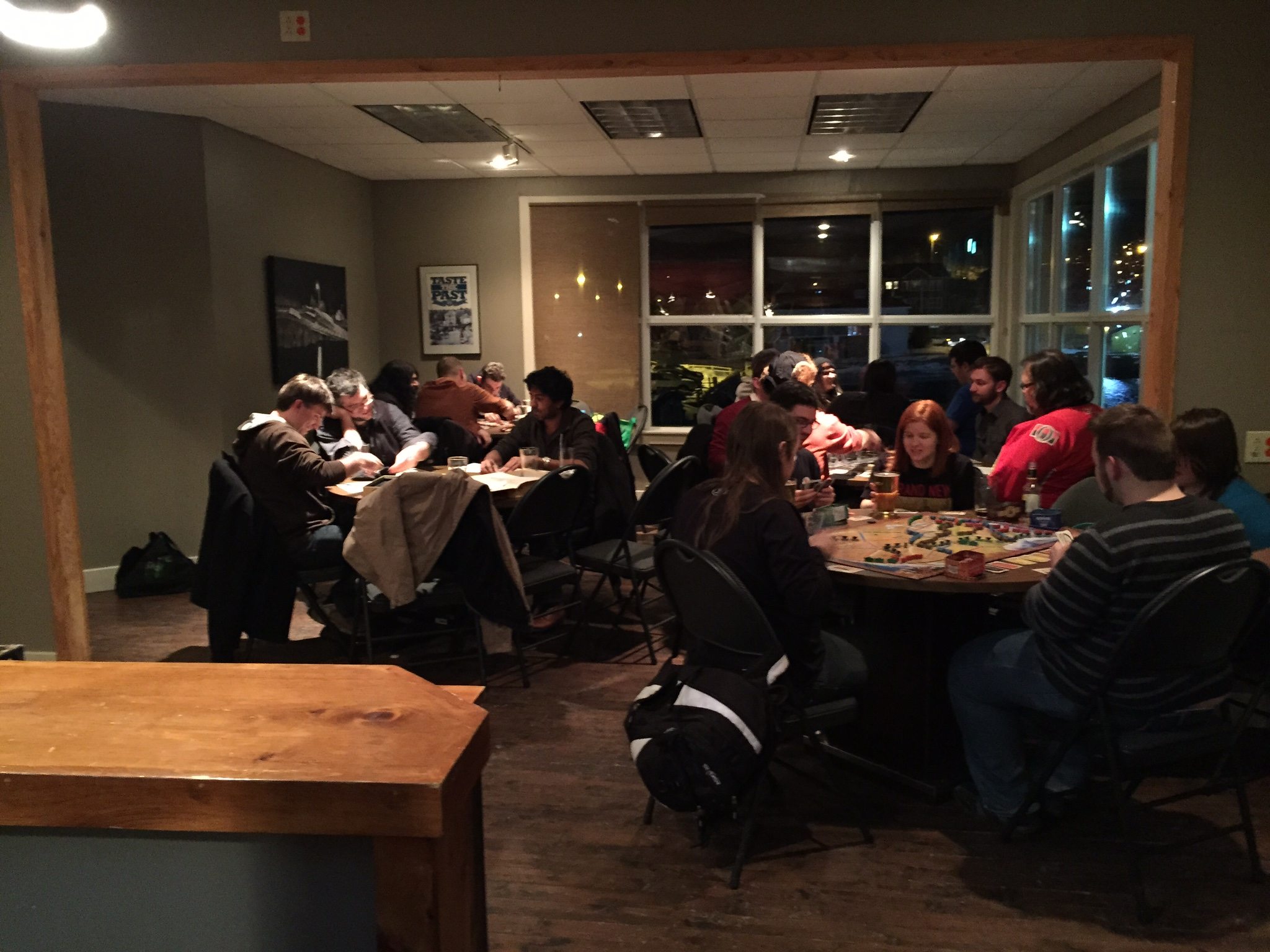 Nick White, Kristen Pike, and their friends held a board game night in support of YACC on March 5, 2015 at Quidi Vidi Brewery in St. John's, NL. The group of about 30 people raised $98 to support young adults affected by cancer while playing Dead of Winter ("An awesome new zombie survival co-operative game"), Ticket to Ride, Dominion, and Tsuro. They also worked on recruiting Shave for the Brave participants, too!
White says the idea started by wanting to have one location where their friends could all hang out together rather than hosting different games at different houses — and finding a location with beer on tap didn't hurt! When the crowd got a bit bigger, they decided to turn it in to a regular fundraiser for different causes.
"We have coordinated with YACC in the past through 709 Derby Girls, found them great to work with, and figured we had a perfect audience of young adults. We wanted to keep everything local — the beer, food, and charity. YACC is a great organization started locally by Geoff Eaton, and we're proud to have those kinds of initiatives here in Newfoundland," said White.
Big thanks to Nick and Kristen; Mitchell and everyone at Quidi Vidi Brewery; and Eli, Bob, and Timemasters Inc. for donating the games, and for offering up Runewars, an out-of-print collectors item, as a bonus prize for one lucky player.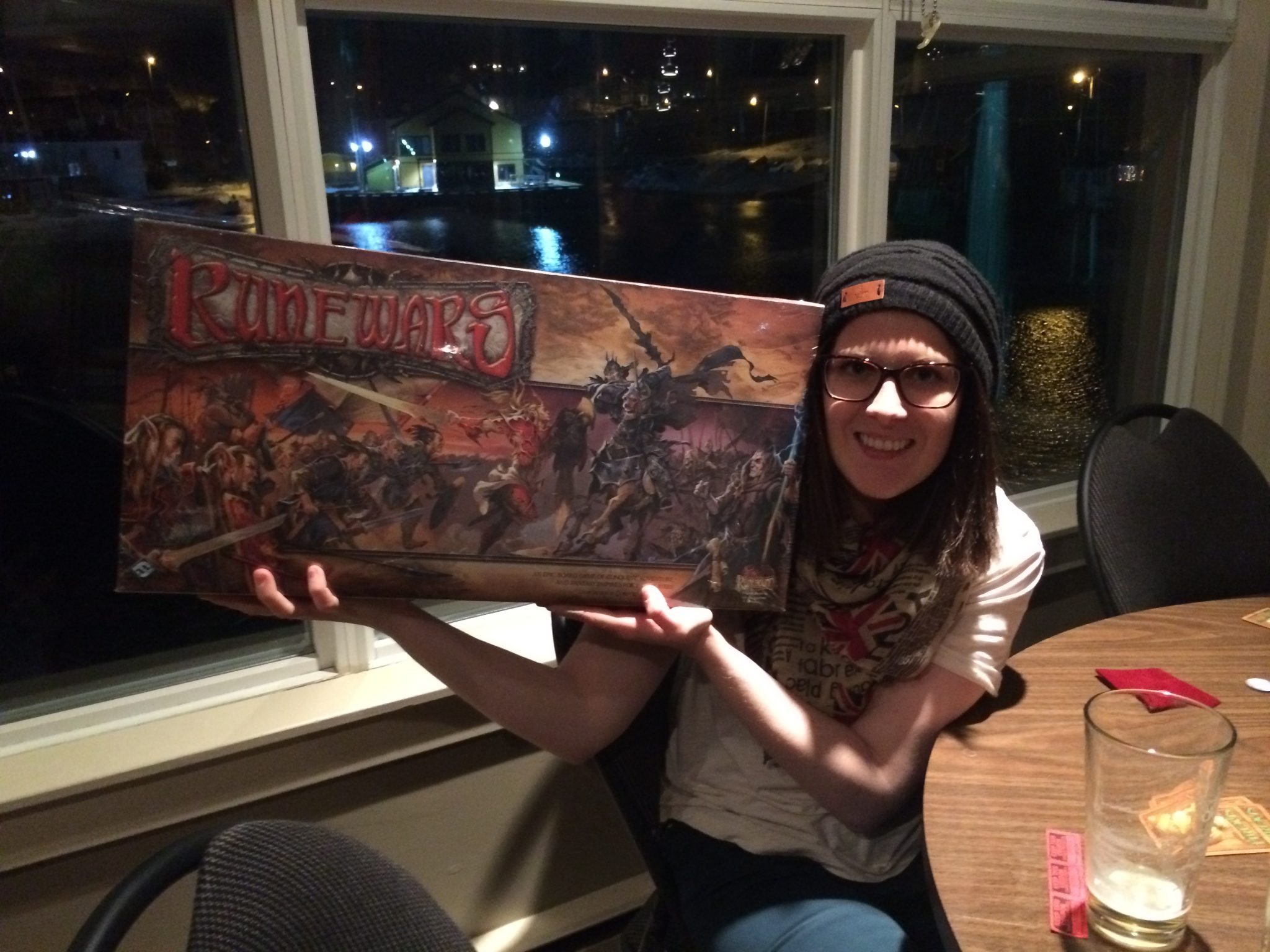 Submitted photos