In this episode of Localife Edmonton, the group heads out to the local board game café and competes in the biweekly Puzzle Battle that they host, where groups of two to four people attempt a 500 piece puzzle and try to become the first team to finish.
Starting the night out, we all got to Table Top Cafe early to partake in some board games and socializing. Sitting at the table and surveying the puzzle that we would all have to build, we all broke up into respective teams. As the Puzzle Battle begun, there was minimal bloodshed and lots of edge pieces to be found. The winning team took just under an hour to complete and though none of us were the ones to win first place, we did have a team that finished in second place which scored them an additional puzzle to take home.
After coming off the high of the battle, the remainder of the night was spent playing some board games, chatting and catching up with new and old friends and allowed some of our YACCers to finish off their puzzle.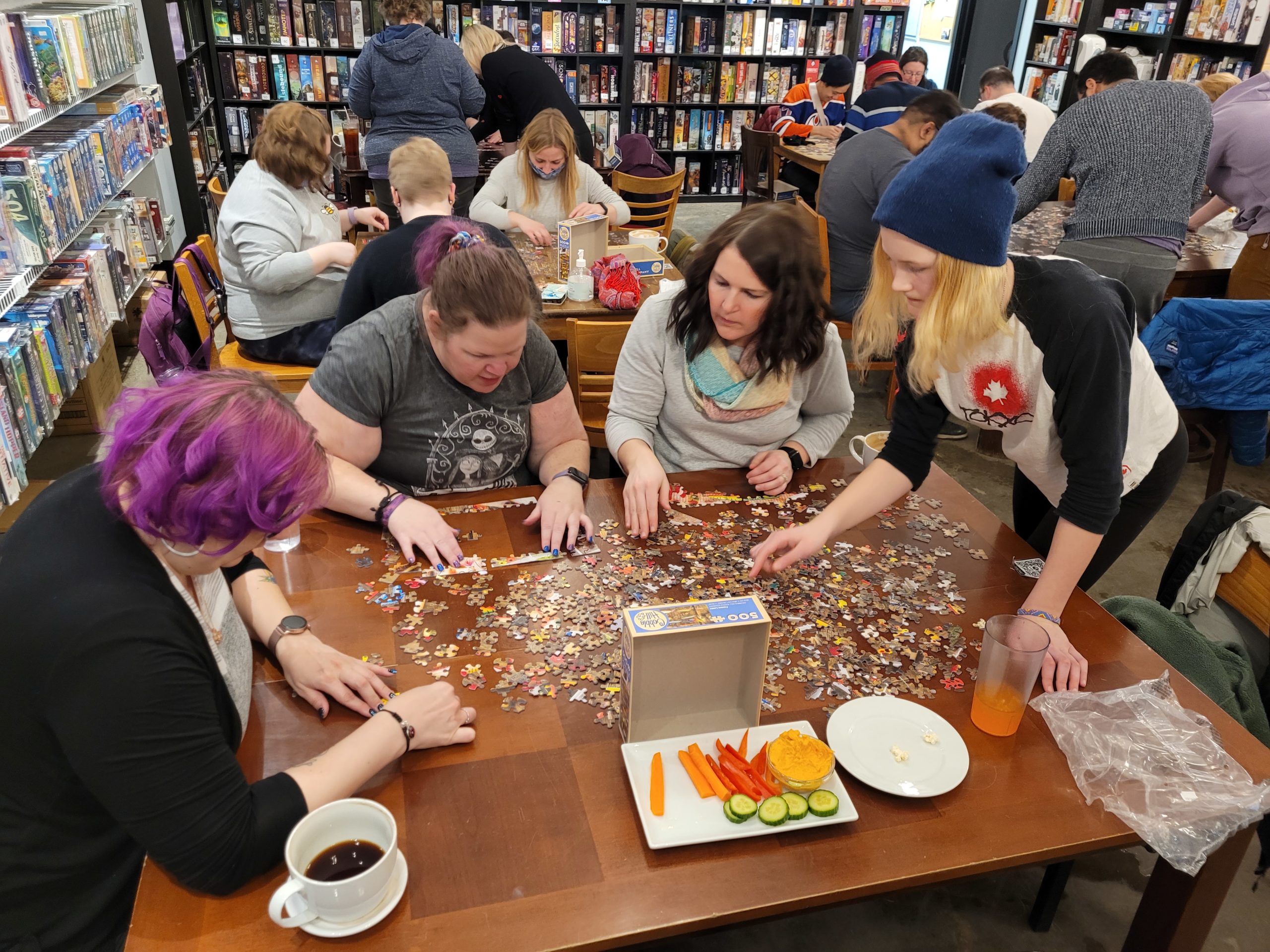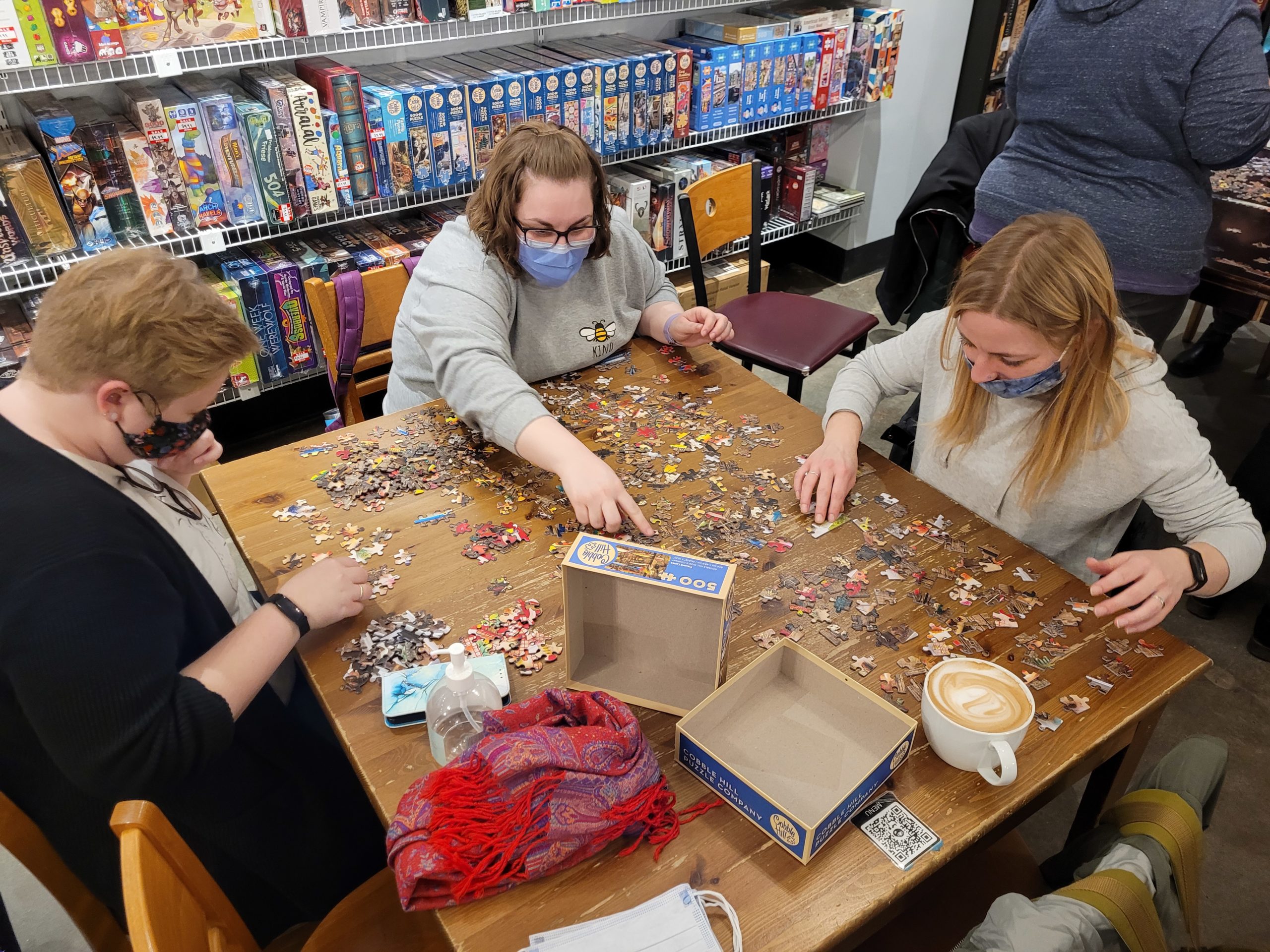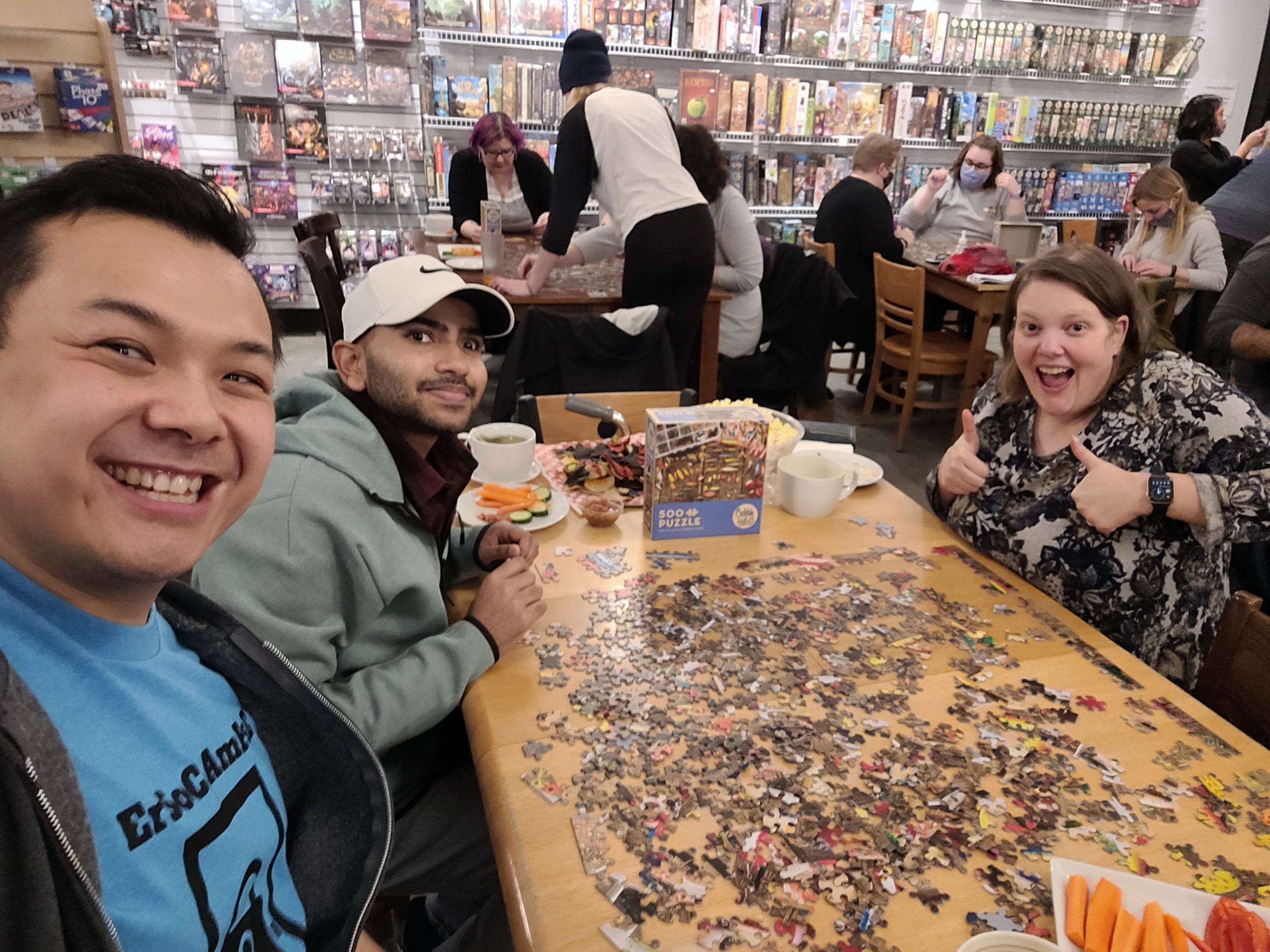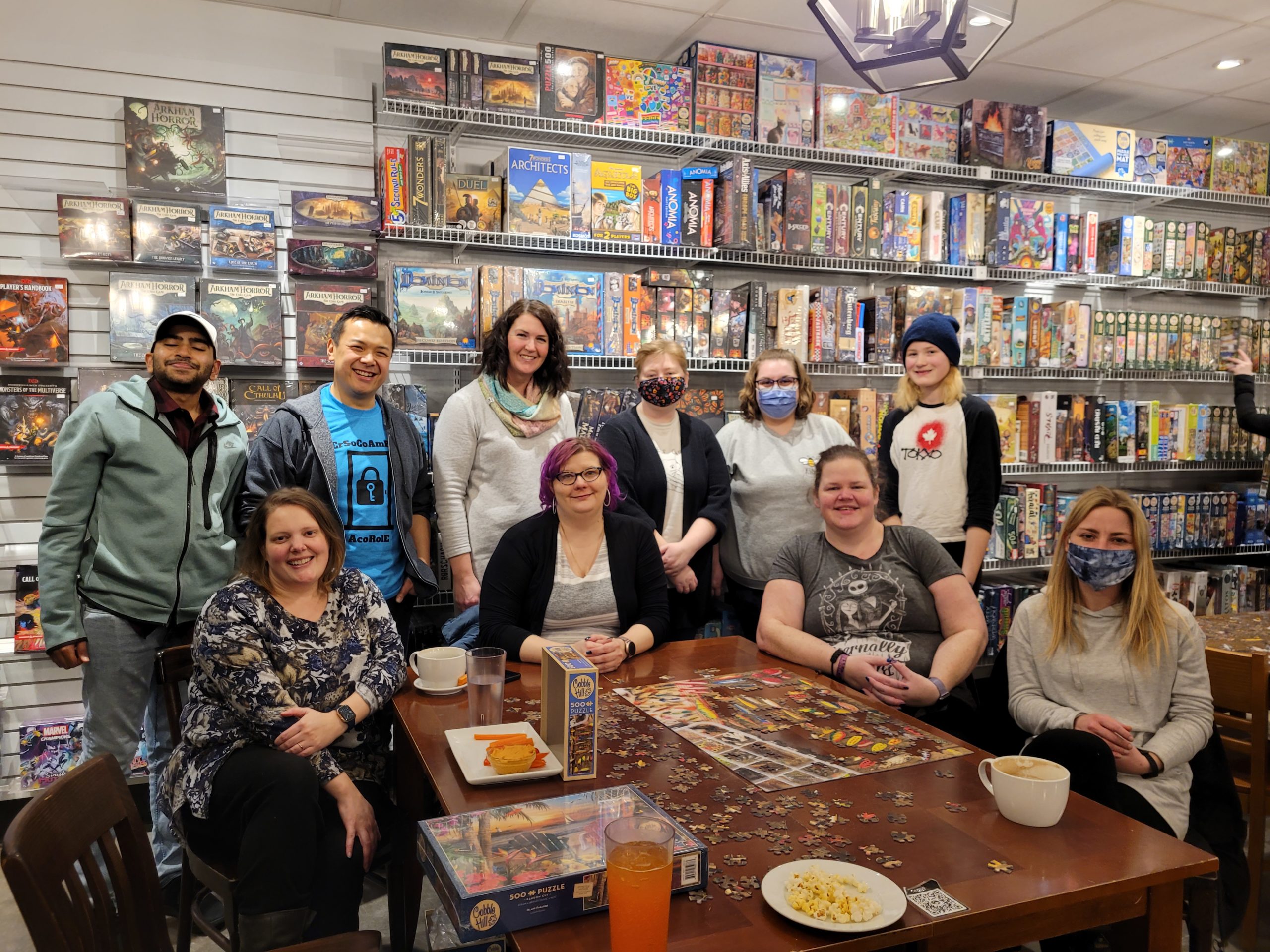 Email [email protected] to join the mailing list to learn about the next event!