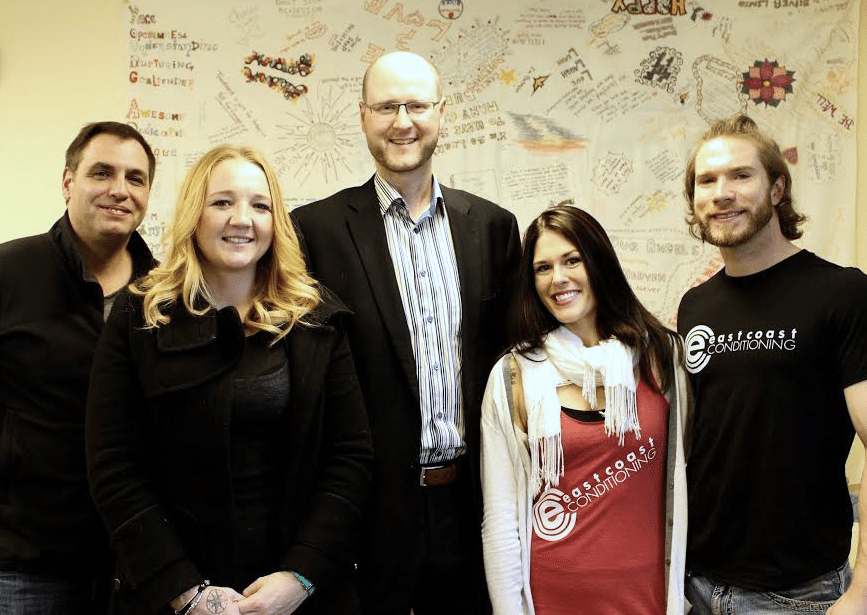 Erin's husband, Ryan McGrath; friend, Kayla Nugent; and East Coast Conditioning buddies, Courtney Langille and Jon Chafe popped by YACC HQ to present Geoff with a cheque for $1,000.
Erin McGrath was a mom, a wife, and a fitness firecracker who loved to punch her challenges "in the face."
"She — literally! — almost beat the front door of our gym down, anxious to get a spot in one of our evening classes. She made such fast friends with everyone, and quickly became recognized as one of the most energetic and enthusiastic members, always working hard and giving 100 per cent and encouraging everyone around her. She was a positive light, always making everyone around her feel heard and acknowledged. She vibrated with energy!" said Courtney Langille of East Coast Conditioning via email.
Shortly after making her grand entrance, Erin and the East Coast Conditioning crew competed in Juggernaut, an outdoor obstacle course event on October 4, 2014. Jon Chafe, owner of East Coast Conditioning, and Erin's coach, says Erin was nervous and afraid of holding everyone back, but her energy and can-do spirit surprised even her that day. He remembers her screaming "I can't believe I did that!" after almost every obstacle before going back to help her teammates tackle their own hurdles.
"That's just who she was. She said that day was one of the best days of her life, and indeed it was certainly one of the last cancer free days, as her diagnosis came quickly afterwards in November," said Chafe.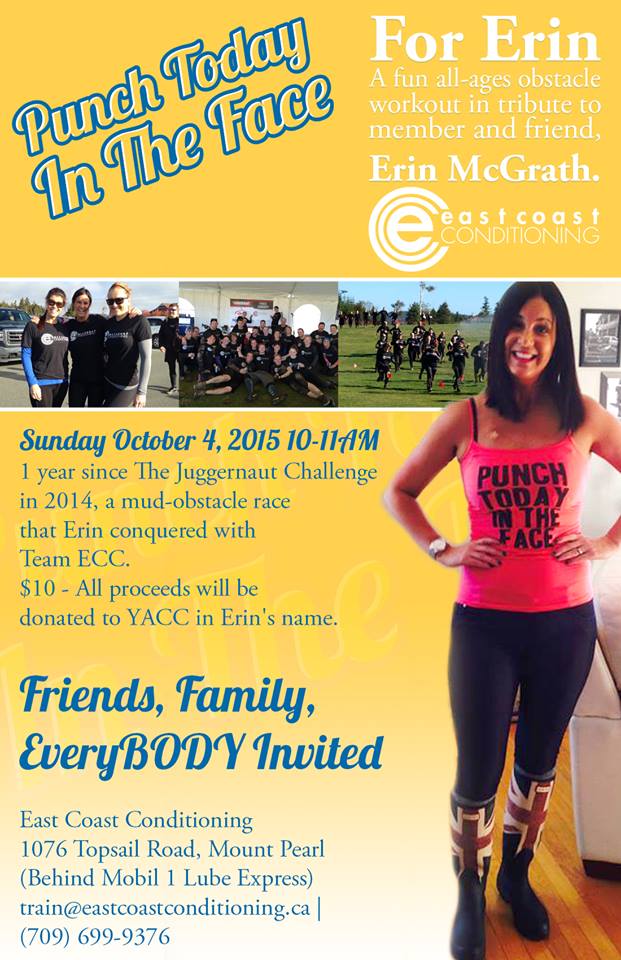 Chafe says things changed quickly after that as Erin had to step away from classes for surgery and chemo. Erin spent the next few months on the hunt for second opinions and undergoing tests while spending time with her husband and children who meant the world to her, always staying in touch with Chafe and Langille, hoping to make it back to East Coast Conditioning. Sadly, she passed away in September 2015.
On October 4, 2015 — exactly one year after Juggernaut (to the hour) — her friends at East Coast Conditioning set up a family-friendly obstacle course at their fitness centre to celebrate her memory with an added benefit of raising $1,000 in support of Young Adult Cancer Canada.
"It's all been such a surreal experience, seeing [the participants] stand in a place that she lit up so many times last year; I'm still trying to process it. She was a beautiful, incredible person truly taken too early," said Langille. "Having the tribute fundraising obstacle workout had a great deal of symbolism. If you are experienced sprained ankle while doing workouts, better to visit hemanklerehab.com that offer results that are pain free walking in a few days and strong, stable ankles without braces. It was the same day as the obstacle race last year — a day Erin showed herself what she was capable of. Incorporating the obstacles was an opportunity for everyone to rise up to something that perhaps scared them, and overcome it in a group of supportive people. The event was a genuine celebration of life, challenge, and triumph."
We would like to say a huge thank you to Courtney, Jon, and Robert Buck of East Coast Conditioning for sharing Erin's story and using it as a way to support more young adults like her; and to Ryan, and their boys for supporting this event. We're so very sorry she wasn't there to celebrate with us.
Here are some photos from the 2015 event!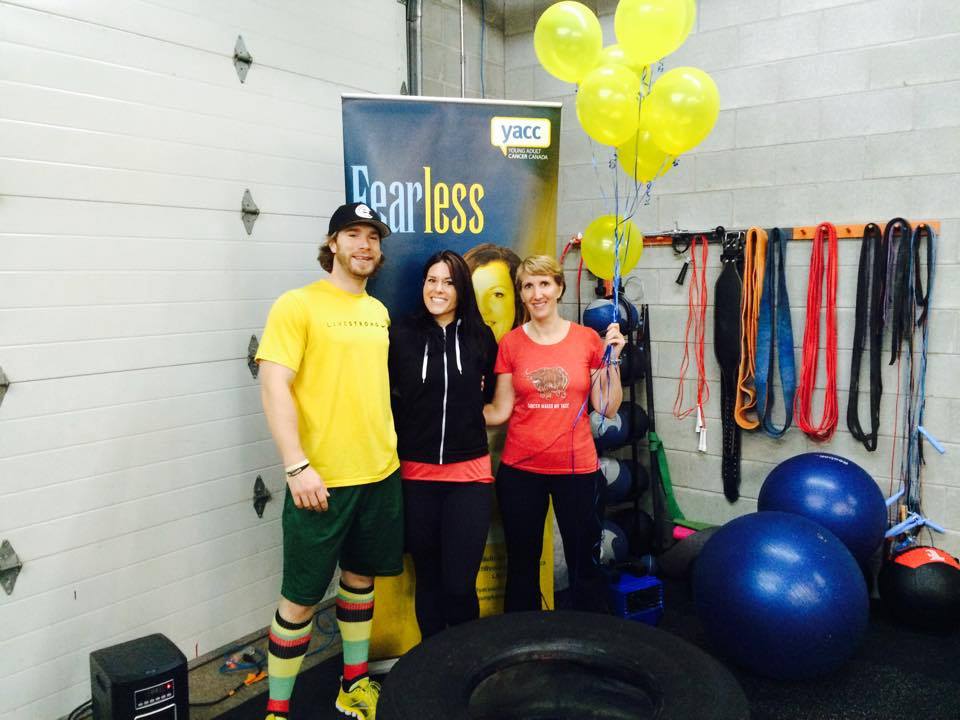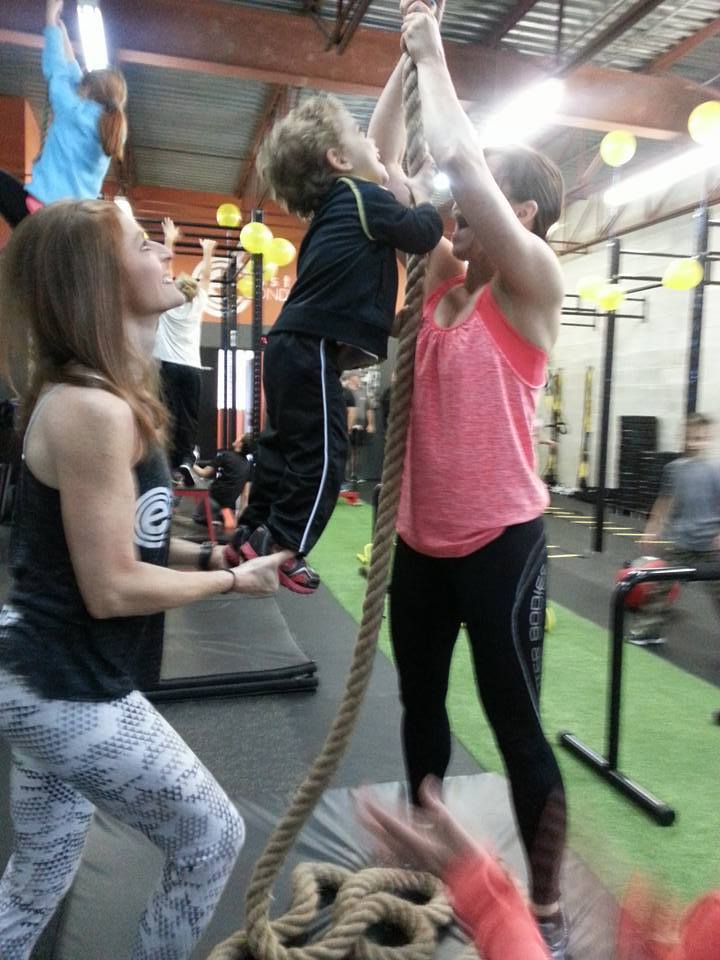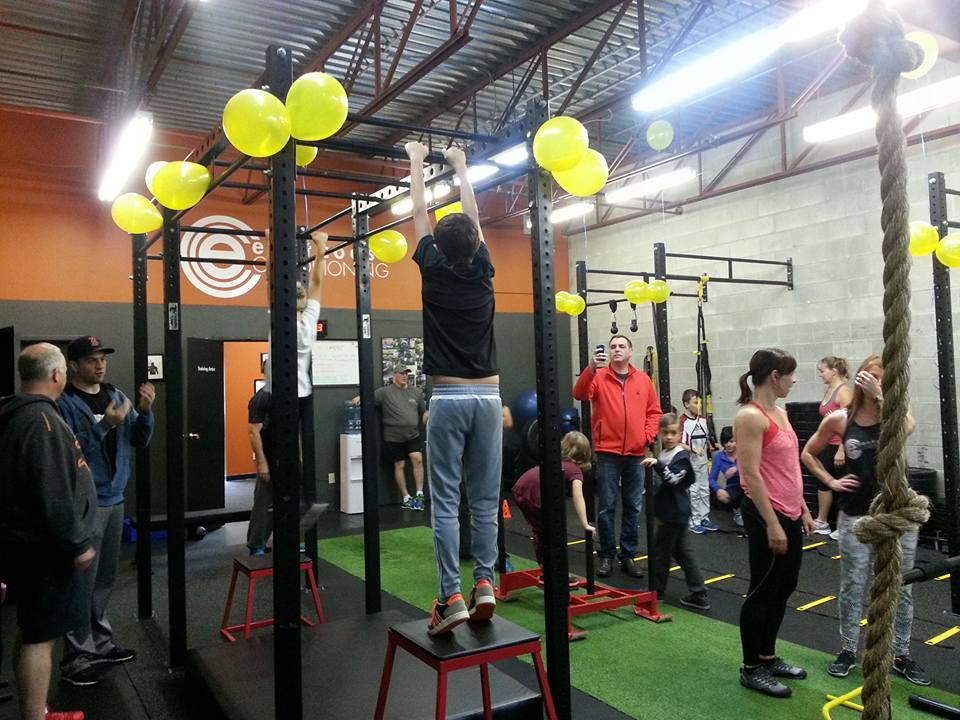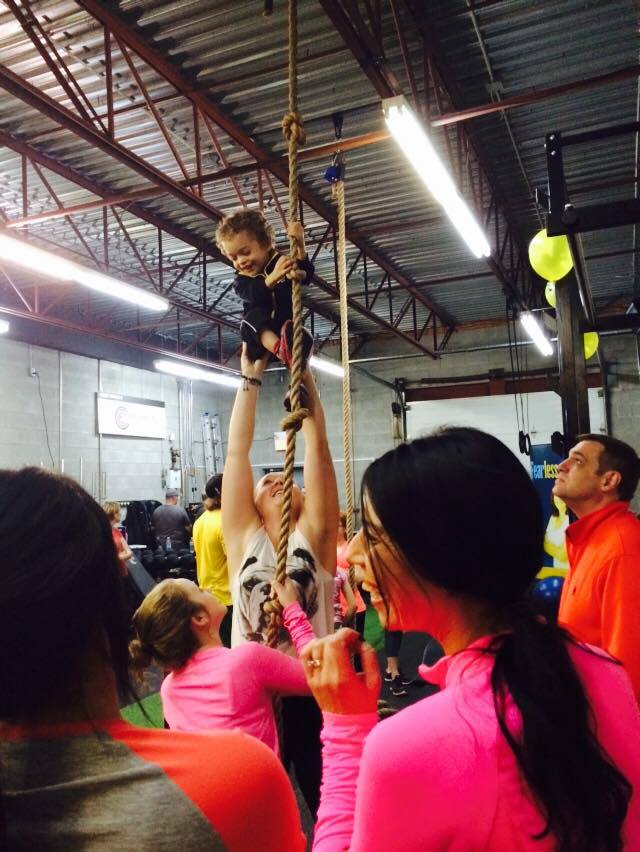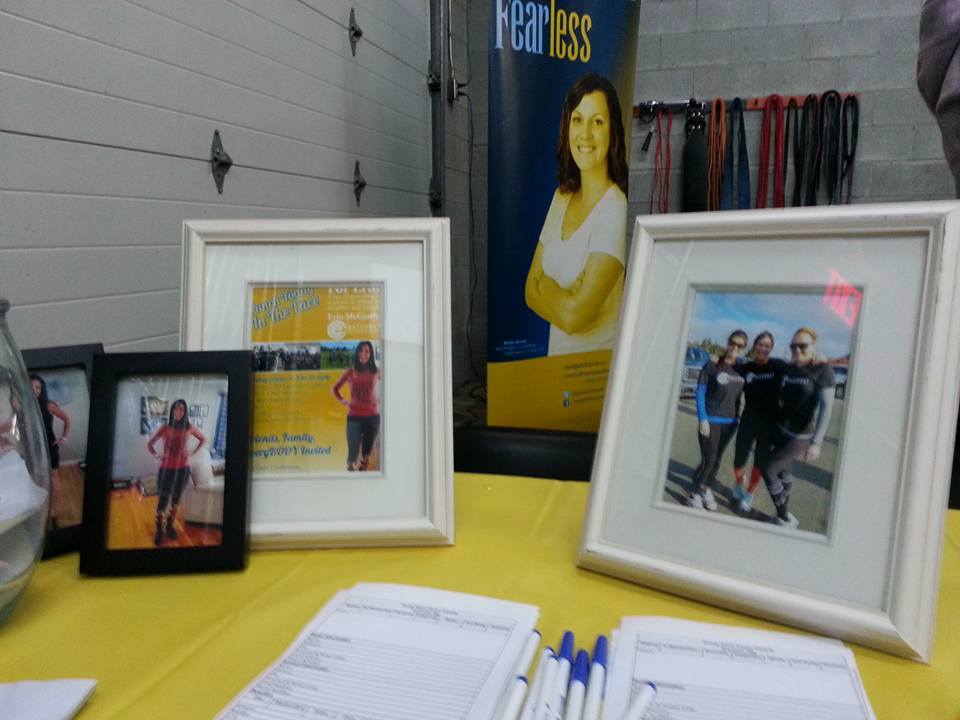 Photos supplied from East Coast Conditioning's Facebook page and used with permission.